IMPORTANT: There will be NO GREAT EXPLORATIONS TODAY, NOVEMBER 14, due to a staff shortage. Apologies for the short notice and inconvenience. If you have any questions call or email Barb Ellenich at 906-353-6111 or
bmelleni@bhkfirst.org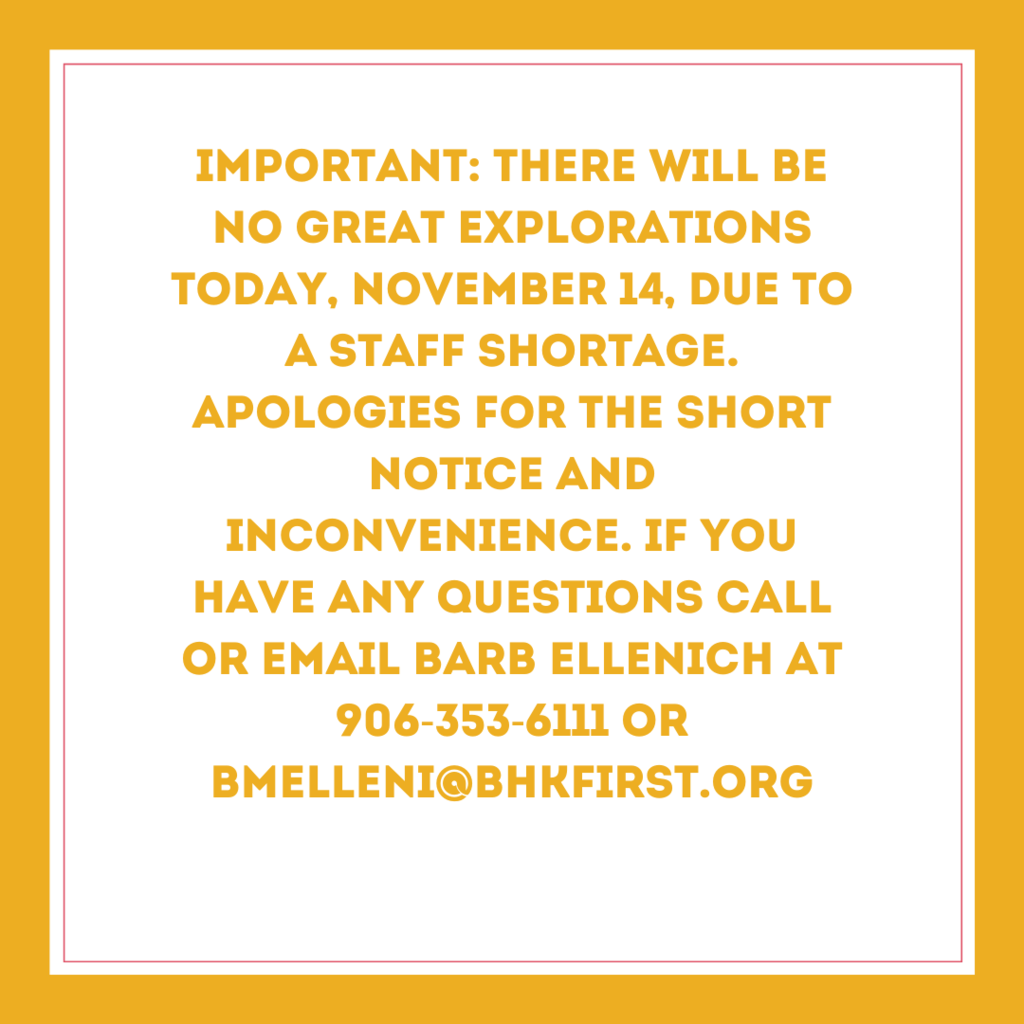 Conferences are from 1:00-4:00 PM and 5:00-7:00 PM this Thursday, 11/7/19. K-5 conferences have been scheduled with parents/guardians already. Parents/Guardians of 6-12 students can stop by anytime within the time slots to talk with classroom teachers and staff. See you there!

The Veterans Day Program will take place on Monday, November 11, 2019. It will be starting at 10:15 AM. There will be a luncheon to follow and all veterans are encouraged to attend.

Final Elementary Basketball sign-ups for grades K-6 are tonight, Wednesday, October 30th in the lobby of the school from 5:00 to 7:00. If you have any questions you can contact Dawn Jahfetson at
dawnj@up.net
.
We are looking for photos of our local veterans! Our digital art class is putting together a slideshow for our Veterans Day assembly/program. If you have a veteran in your life please send in a photo to Mrs. Klein at
vklein@baragaschools.org
. Please include the veterans name, branch, and time/place of service.

Shanda Stevens is a Neurotherapist and Psychophysiologist who specializes in Peak Performance training, personal coaching and leadership development in addition to treating individuals with PTSD, anxiety, depression, ADD, autism, and other mental health related issues. She echoed Maroney's message and challenged students to make friends and to build each other up.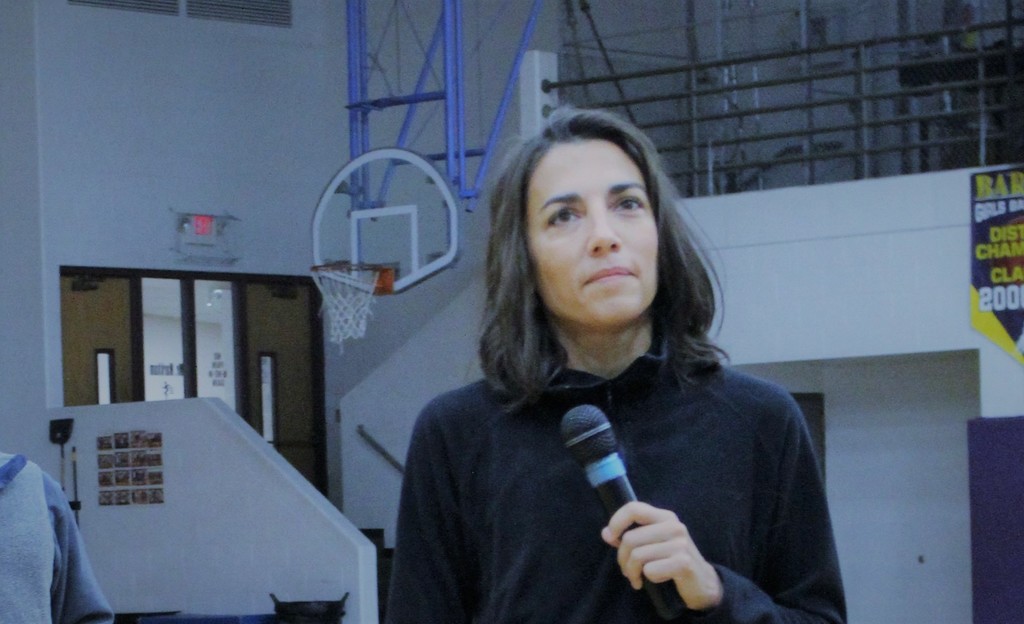 Retired Master Sergeant, Michael Maroney, U.S. Air Force Para-rescue Specialist, speaks to 6th-12th grade students at Baraga Schools on Tuesday. Maroney, a survivor of 350 combat mission throughout 9 military deployments, a survivor of the funerals of over 20 very close friends, and survivor of 2 super typhoons gave a message of being able to overcome life and making the most out of life to the students.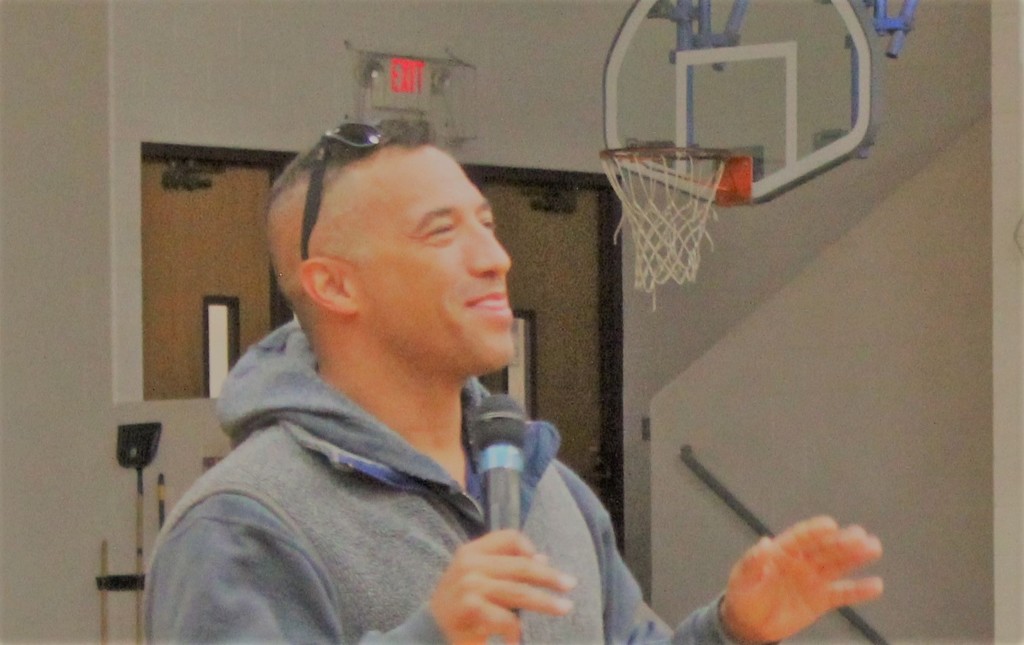 Parents and Guardians, please be advised that our daily attendance alerts will start going out soon. You will be receiving voice calls from 906-353-6661 and texts from the code 989-01 if your child is marked absent or tardy that day. If you know your child is going to be absent you can call the office and they can change that absent code for your child so that you do not receive the notification.

College Fair for all Juniors and Seniors on Wednesday, September, 18th! Bus leaves at 9:25 and returns at 11:40. Location- MTU

Reminder: Picture Day is Monday September 9th!