2020-2021 Student of the Week and Student of the Month Recipients
Each week one middle school and one high school student gets chosen to represent our building behavior expectations. Each month one of those recipients are chosen to represent the Student of the Month for the middle school and high school. Recipients of Student of the Month get a $20 check and Student of the Week recipients receive a drink of their choice. All recipients get their name announced over the PA, their picture placed on our school bulletin board, and their name listed in the announcements.
The Viking Way: We are SMART, We are RESPECTFUL, We are VIKING STRONG!
I'm not afraid of storms, for I'm learning to sail my ship.
Aeschylus  
   On life lessons
Middle School and High School Students of the Week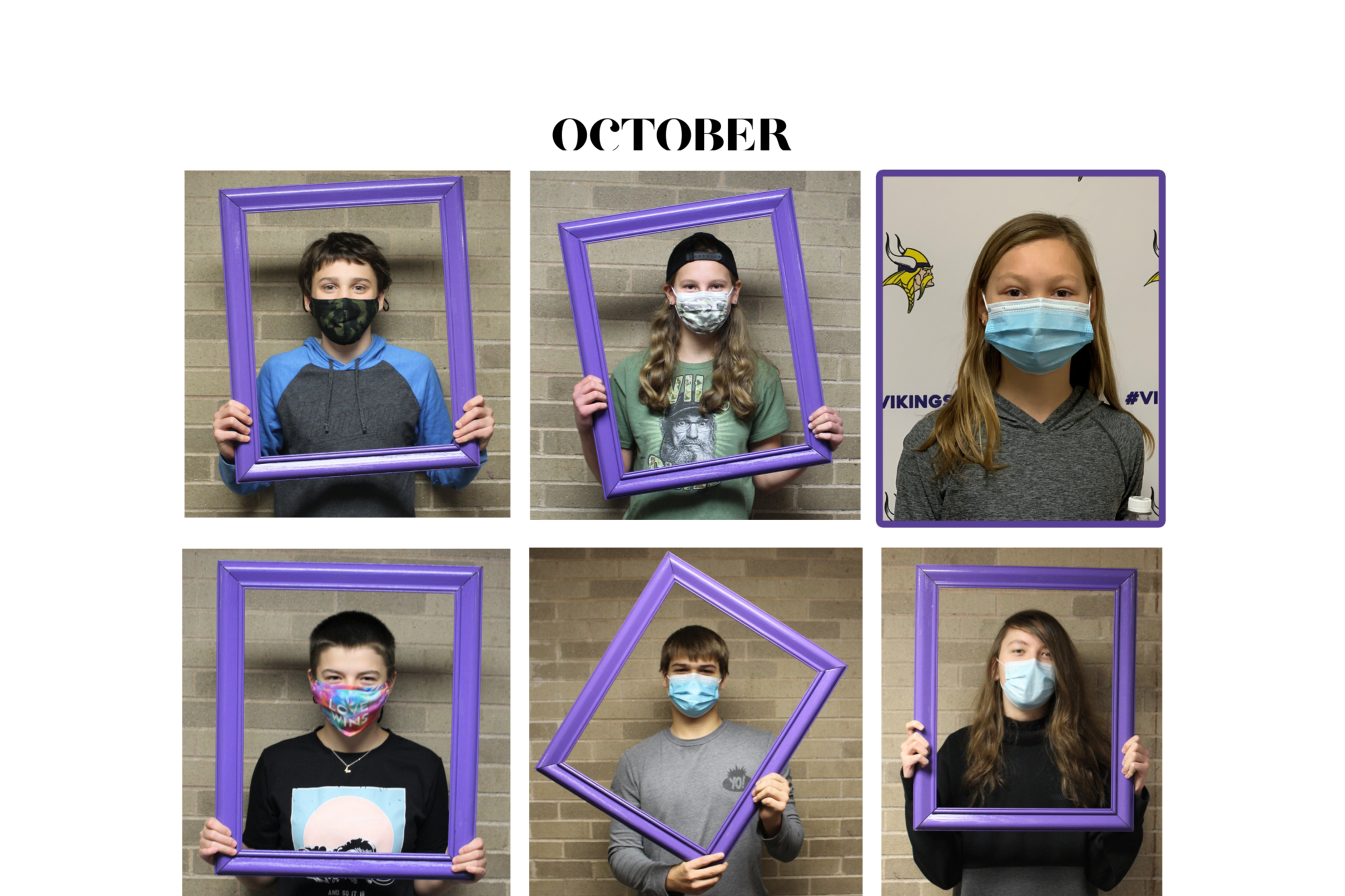 Middle School and High School Students of the Month