Little Vikes-Third Grade went to a local public park to pick up trash for Earth Day. They cleaned up and enjoyed some fresh air.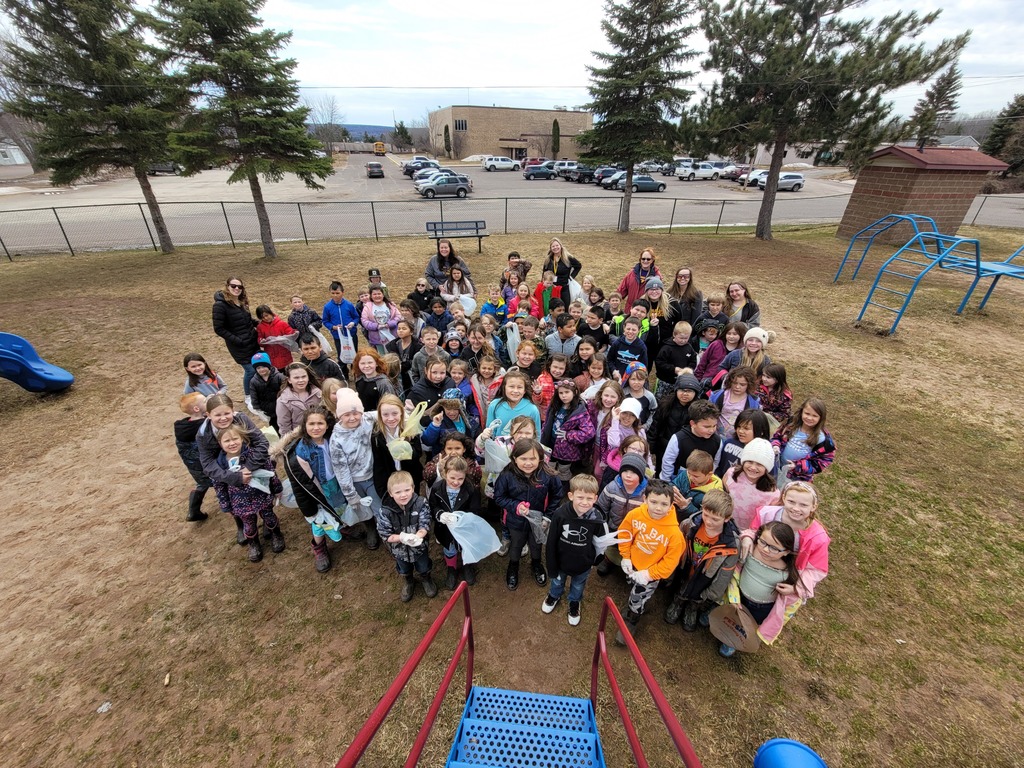 Congratulations to Ellie, Logan, Cori, and Maija, the newest members of the Baraga Area Schools National Honor Society.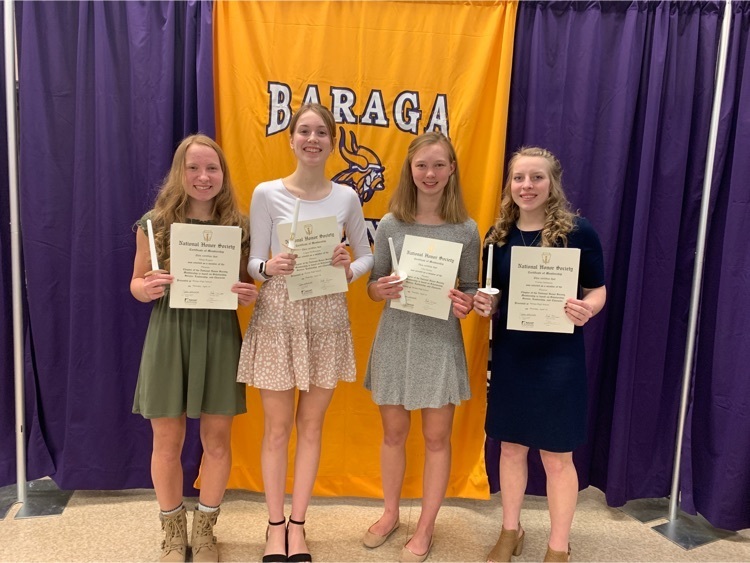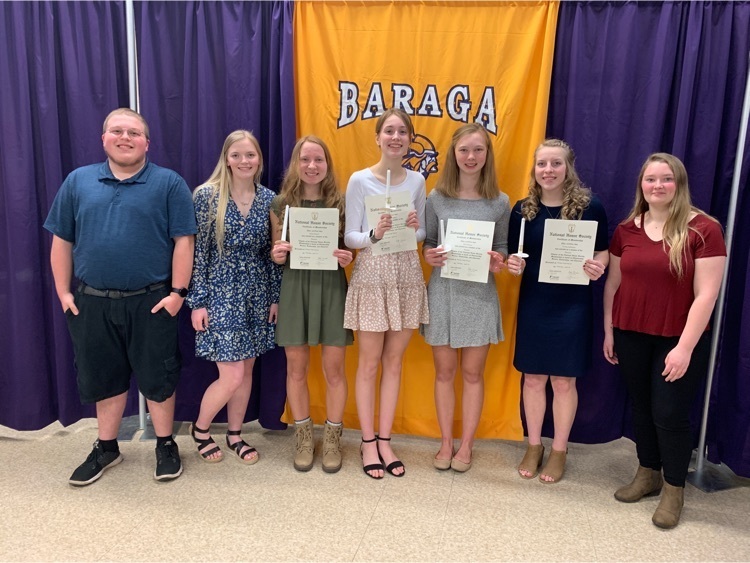 Baraga High School's Phoenix Chapter of National Honor Society would like to announce the 2022 Induction Ceremony for new members. Induction will take place on Thursday, April 14 at 6:00 pm in the Band Room at BHS.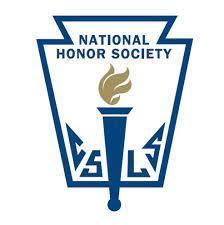 BARAGA AREA SCHOOLS BOARD OF EDUCATION SEEKS INPUT IN SUPERINTENDENT SEARCH The Baraga Area Schools Board of Education is beginning the process of hiring a new Superintendent.  The Board is soliciting community and staff input on the qualities, experiences, and skills needed in the new Superintendent.  Residents of the district, all staff and administration are encouraged to participate in the process.  The survey is being administered by the MASB Executive Search team on behalf of the District and takes about ten (10) minutes to complete.  Anonymous individual responses will provide stakeholders important input to the Baraga Area Schools Board of Education as it seeks to identify the best candidate for the position The new Superintendent is expected to assume the position on July 1, 2022. The link to the survey is as follows:  
https://www.surveymonkey.com/r/Baraga_Supt_Search
THIS SURVEY WILL CLOSE ON 4/25/2022.

2022 Scholarship Night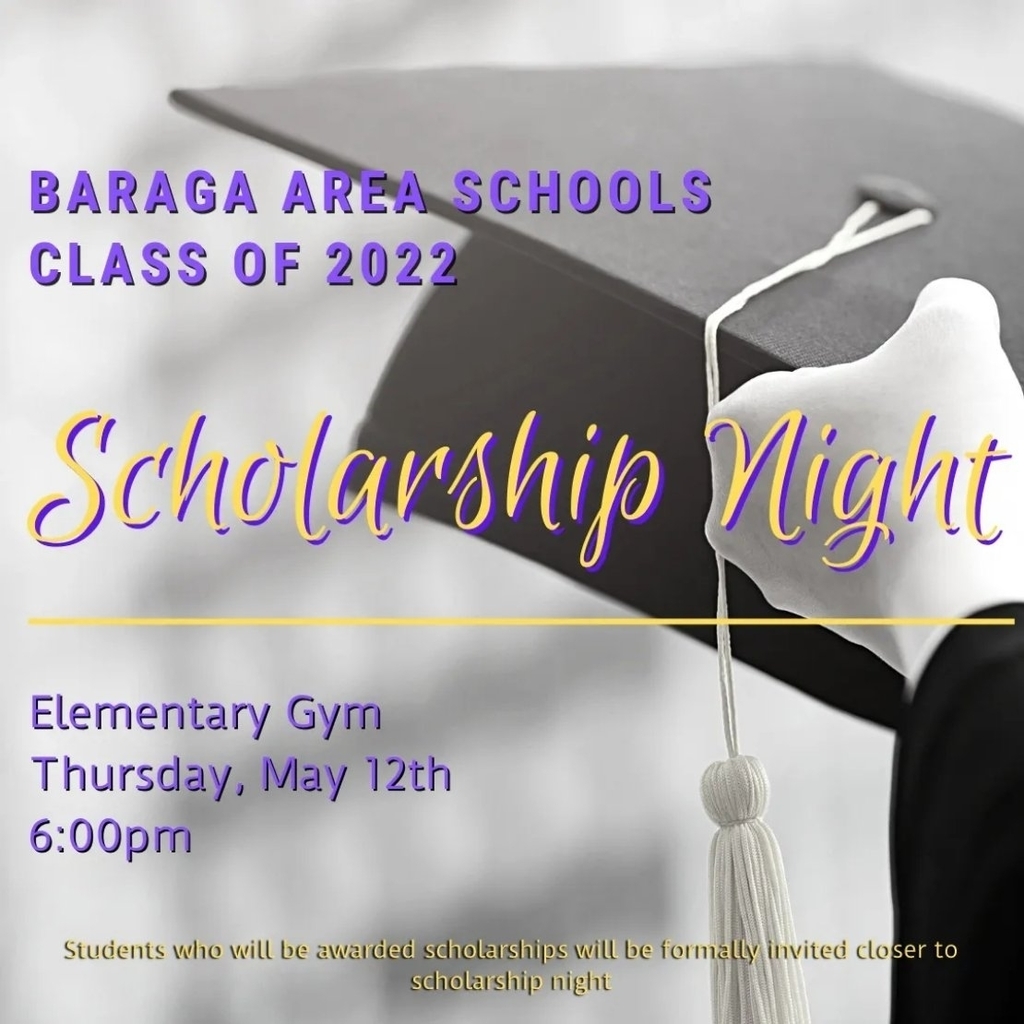 The PAC honors people in our three county area who have made an outstanding contribution to the education and understanding of children with disabilities. It is the highlight of our year and a great pleasure to host. There are many deserving people out there. Please take 10 minutes to fill out the accompanying form.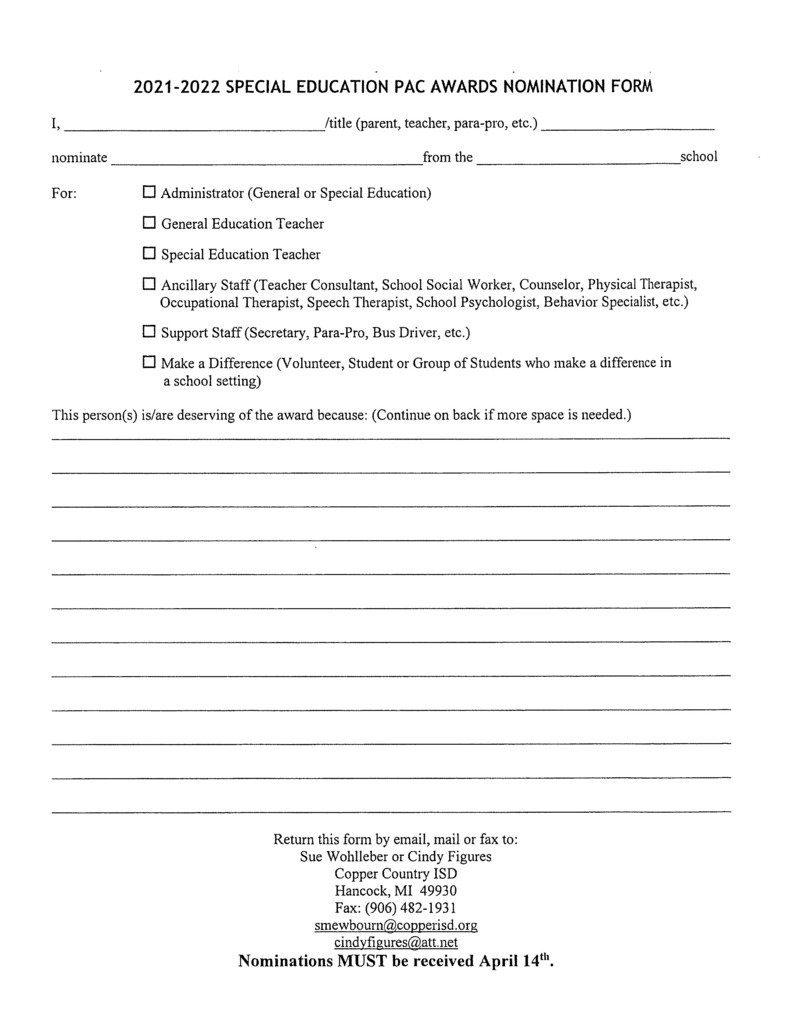 Due to winter weather conditions, Baraga Area Schools will be closed Wednesday, March 23,2022.

Dear Baraga Families, School staff were informed that an 8th grade student at Baraga Schools has passed. The cause of death was suicide. Our thoughts and support go out to his family and friends at this difficult time. The school will be providing students support through our school's Crisis Response Team and the Copper Country Intermediate School District. Professionals will be present to provide information about common reactions following a suicide, how adults can help youth cope, the emotional needs of adolescents, and the risk factors and warning signs for suicide. They will also address and support student needs. Trained crisis counselors will be available to meet with students and staff starting tomorrow and continuing over the next few weeks as needed. This is a very difficult time for the family and we ask that you please respect their wishes and privacy. Following is a list of resources to support students during a crisis. Dial Help Crisis Call: 800-562-7622 Crisis Text: 35NEEDS (906-356-3337) Crisis Chat: Dial Help Chat With Respect, Richard Sarau, Superintendent Lori Wisniewski, Principal Tim Marczak, Dean of Students Julia Overmyer, At-risk Specialist

Celebrations will be at the Lakeside on Monday, 3/21/22 from 3PM-6PM for prom tuxedo orders.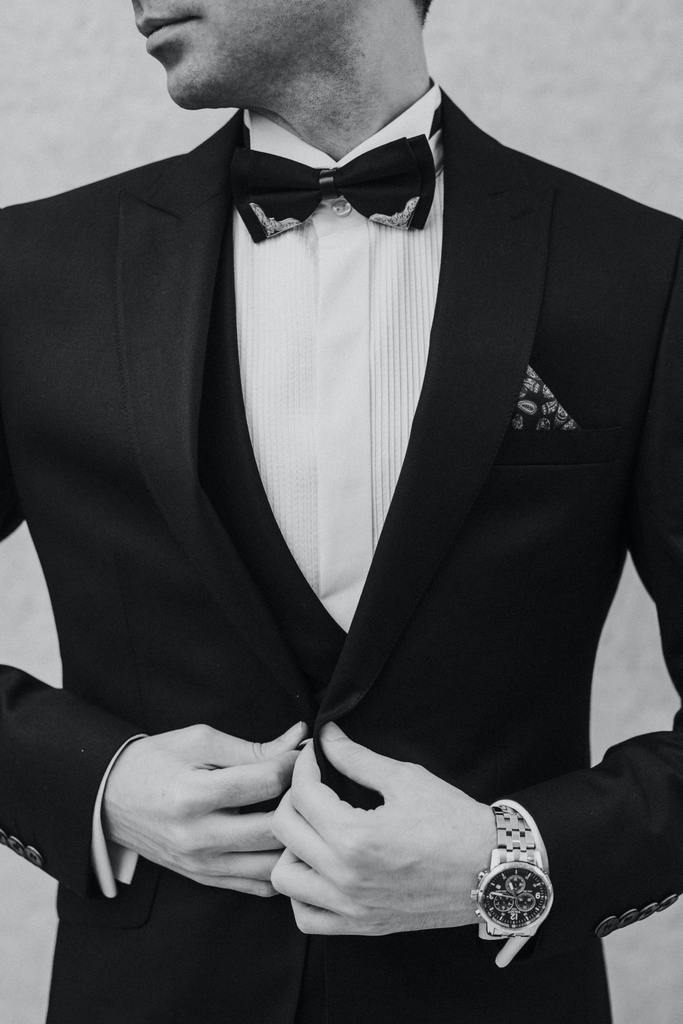 Details for the Fan Bus on Thursday, 3/17/2022: Leaves the BAS parking lot at 8:30AM on 3/17/22 and returns after the game (tentative return time of 3:30AM on 3/18/22) Cost: $10 to ride the bus plus $12 for your ticket to the game, which you purchase at the Breslin Center, and money for food. You must be in grades 9-12 adult to ride the bus, children may ride if they are accompanied by an adult. We have room for less than 10 more people. Please email
lwisniewski@baragaschools.org
to register tonight and wait for confirmation.

The BHS Physics class is selling Krispy Kreme donuts again! $12/dozen for glazed, $14/dozen for assorted. The orders are due by Monday, 3/14 and will be at the school on Sunday, 3/20. See a Physics student to order today: Christian, Daebwae, Lily, Brendan, Alana, Naomi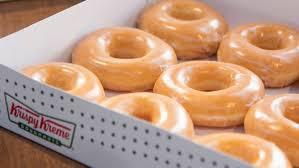 Support our Viking Girls Basketball Team tonight at the district championship game vs. the Purple Hornets at L'Anse High School at 6:00 p.m. Go VIKINGS!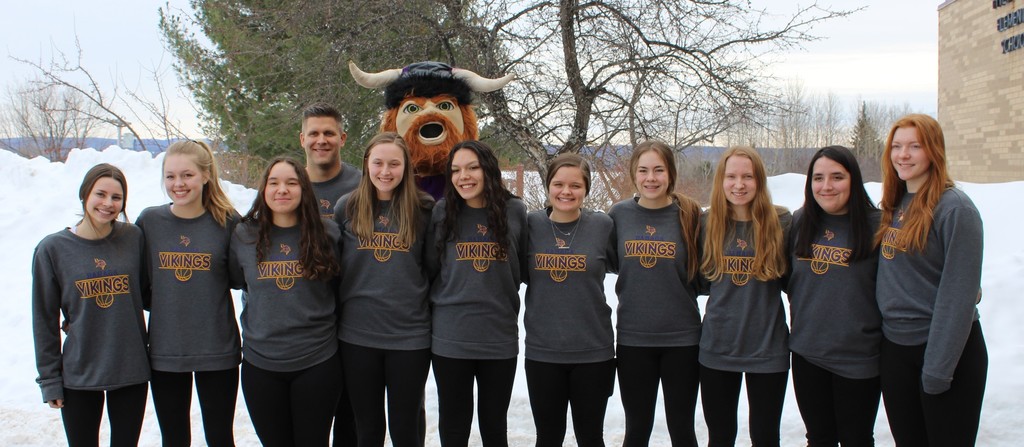 If you are the parent/guardian of a child with anxiety, depression, or other mental health challenges, please check out this free resource. Remember- you can't pour from an empty cup!

Students in Mrs. Scroggs' class finished up their animal research unit this week with a presentation on local wildlife from the KBIC Natural Resources Department before presenting their own animal projects to students and families.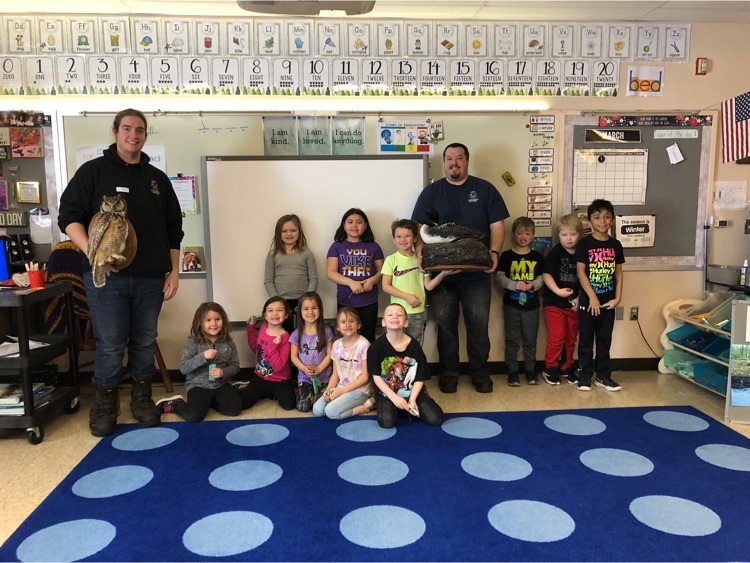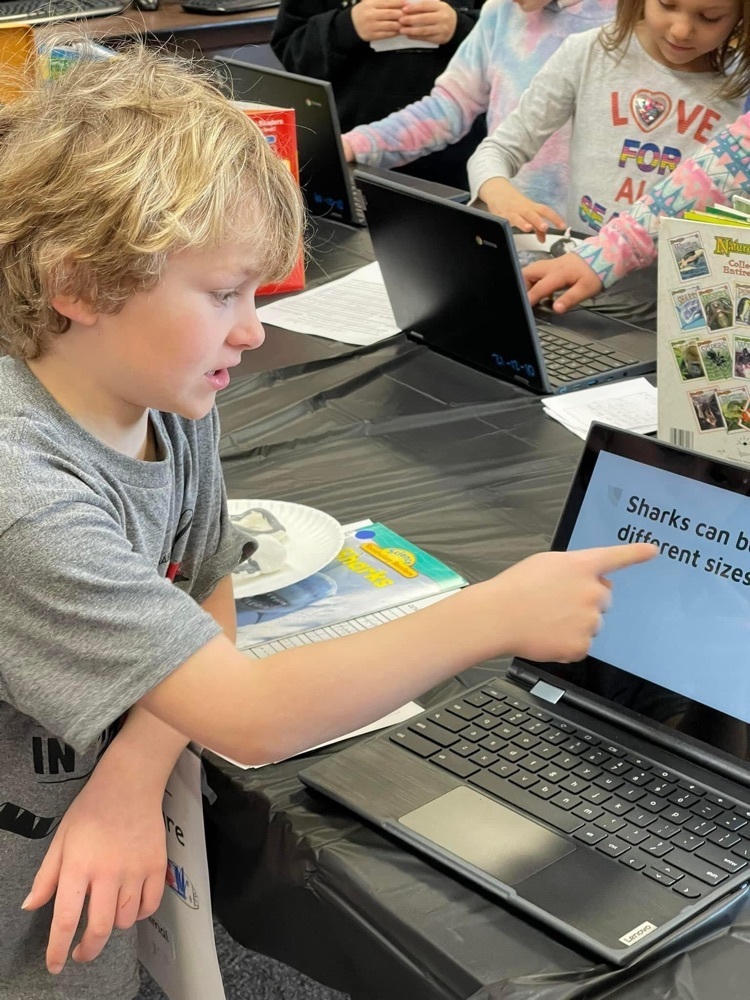 L'Anse-Baraga Figure Skating Club Presents: "Let's Get Retro 2022" When: Saturday, March 12th at 6:00 pm AND Sunday, March 13th at 2:30 pm Where: Meadowbrook Arena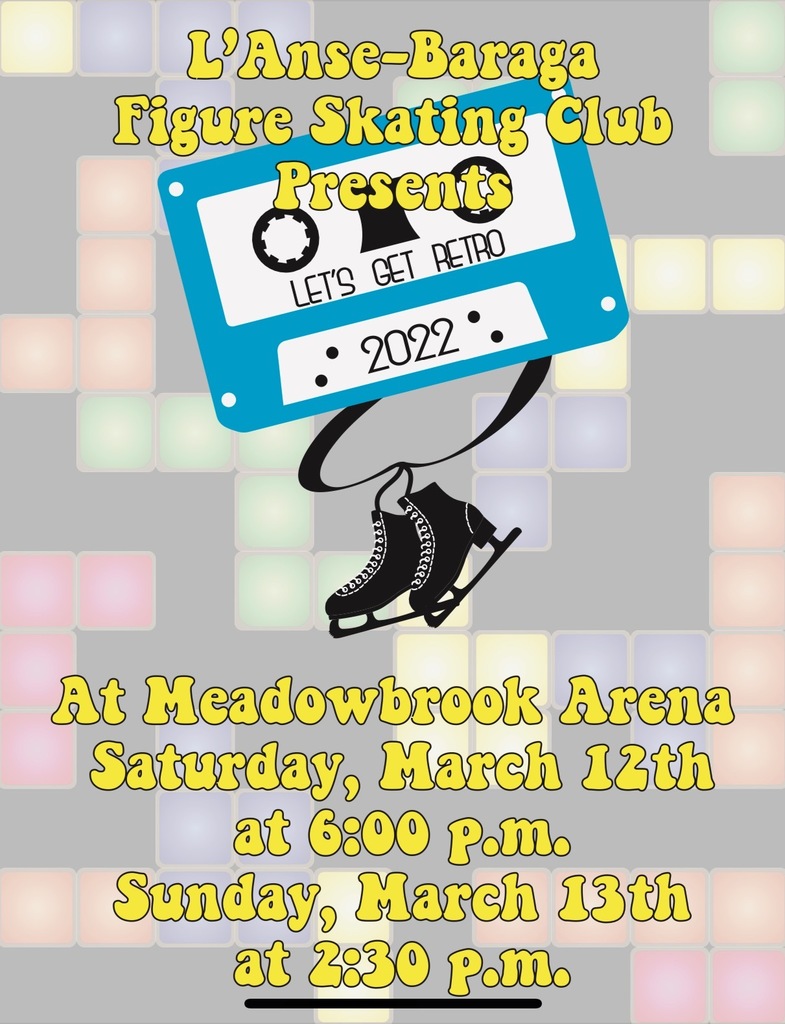 UPDATE: Due to winter weather conditions, Baraga Area Schools will now be closed Wednesday, February 23, 2022.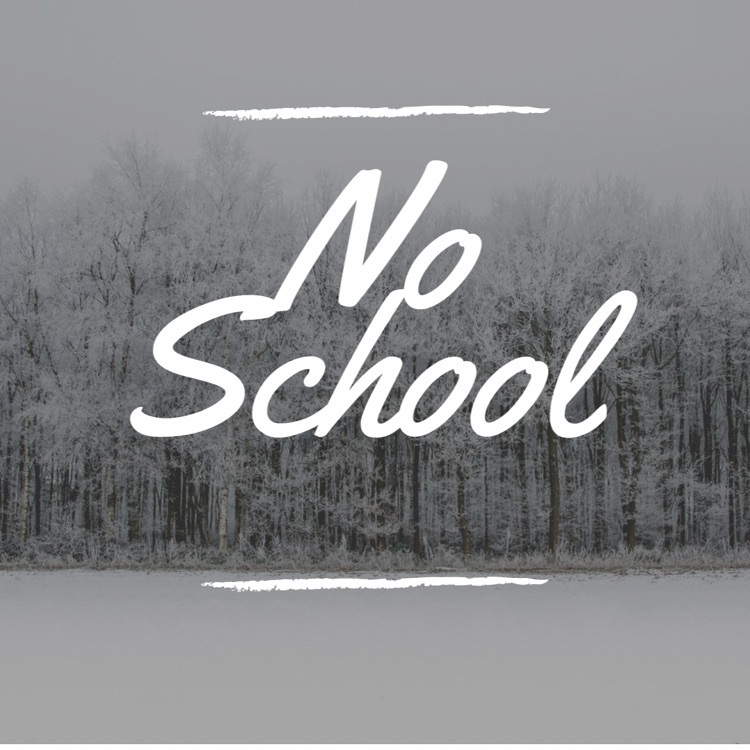 Due to winter weather conditions, Baraga Area Schools will be on a 2-hour delay Wednesday, February 23, 2022.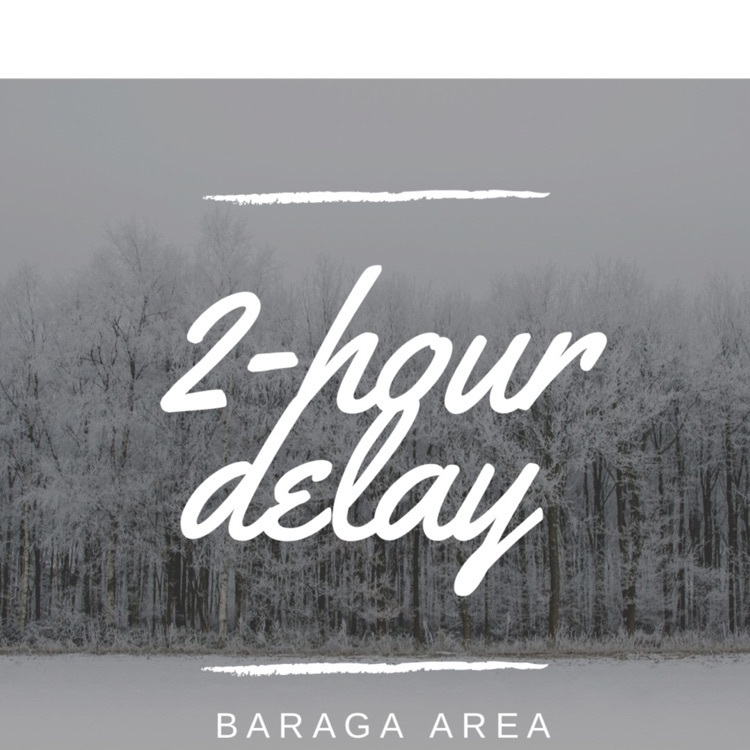 Due to the winter weather conditions forecasted for tomorrow, Tuesday, February 22, 2022, Baraga Area Schools will be closed.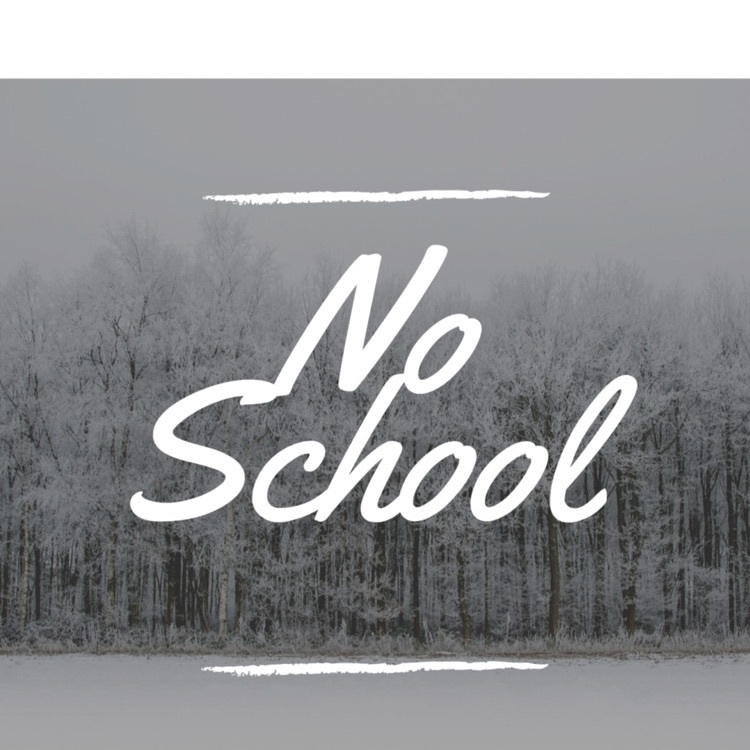 Baraga does have a regular school day scheduled for tomorrow, 2/21/2022. Please be advised that we are under a winter weather warning and that could change, but we do NOT have the day off on the regular calendar. There seems to be some confusion because of nearby schools having tomorrow off. Thanks and see you tomorrow.

Next week is "Snow"Coming at Baraga! Check out the dress up days and the daily events.