Baraga Area Schools offers a work-based learning program to allow students to get real-life work experience while in high school. Alex is in his second year working at Selkey Manufacturing, Inc. learning to weld.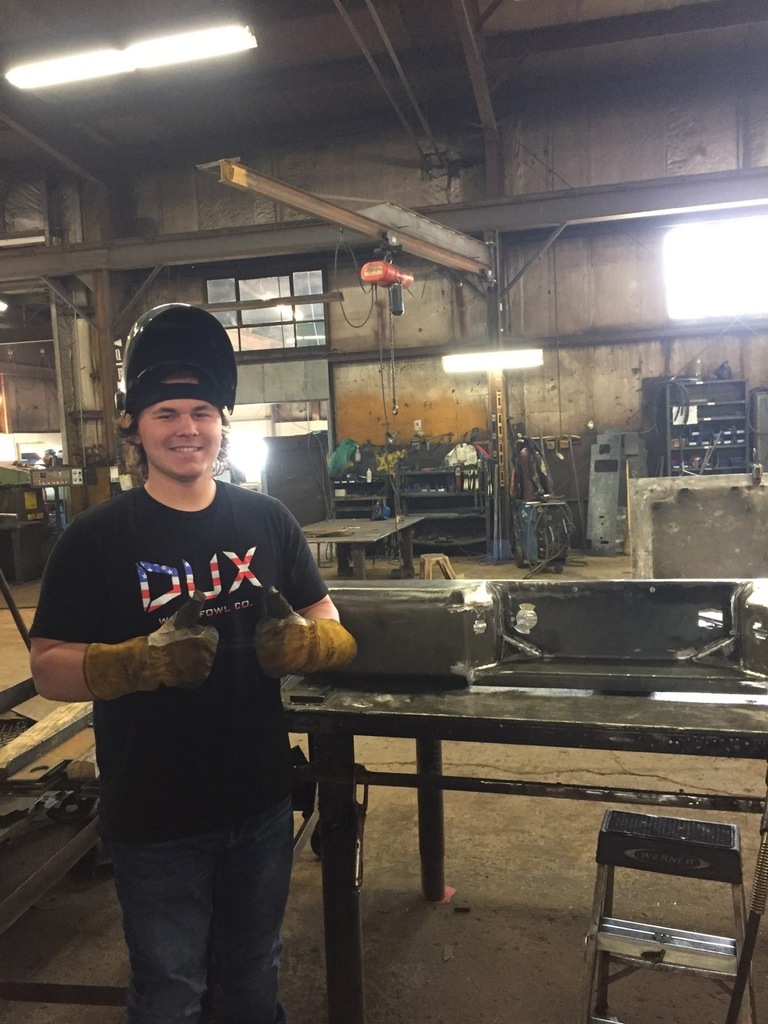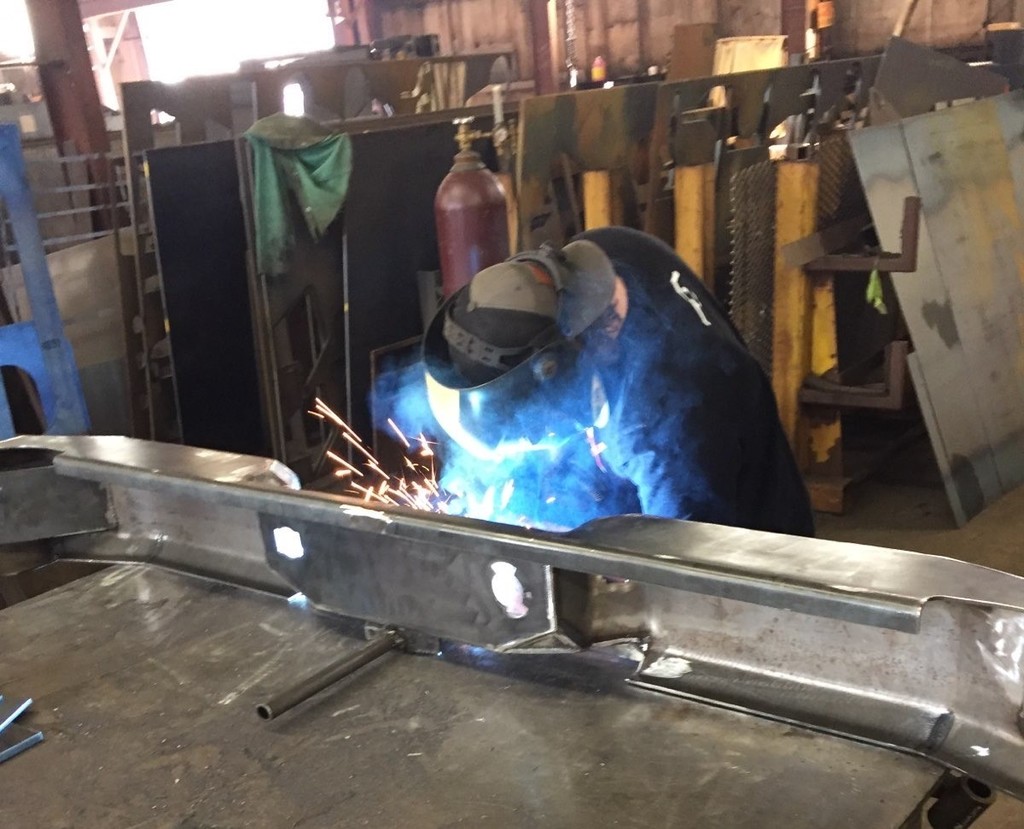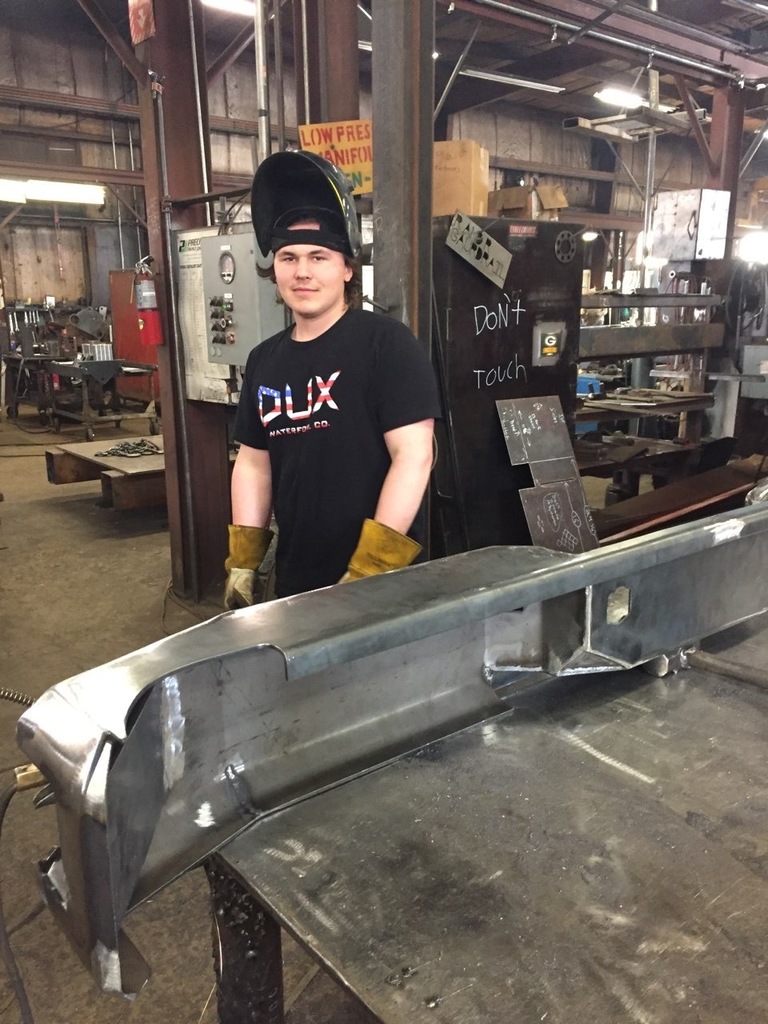 Western Upper Peninsula Health Department parent letter providing information about influenza.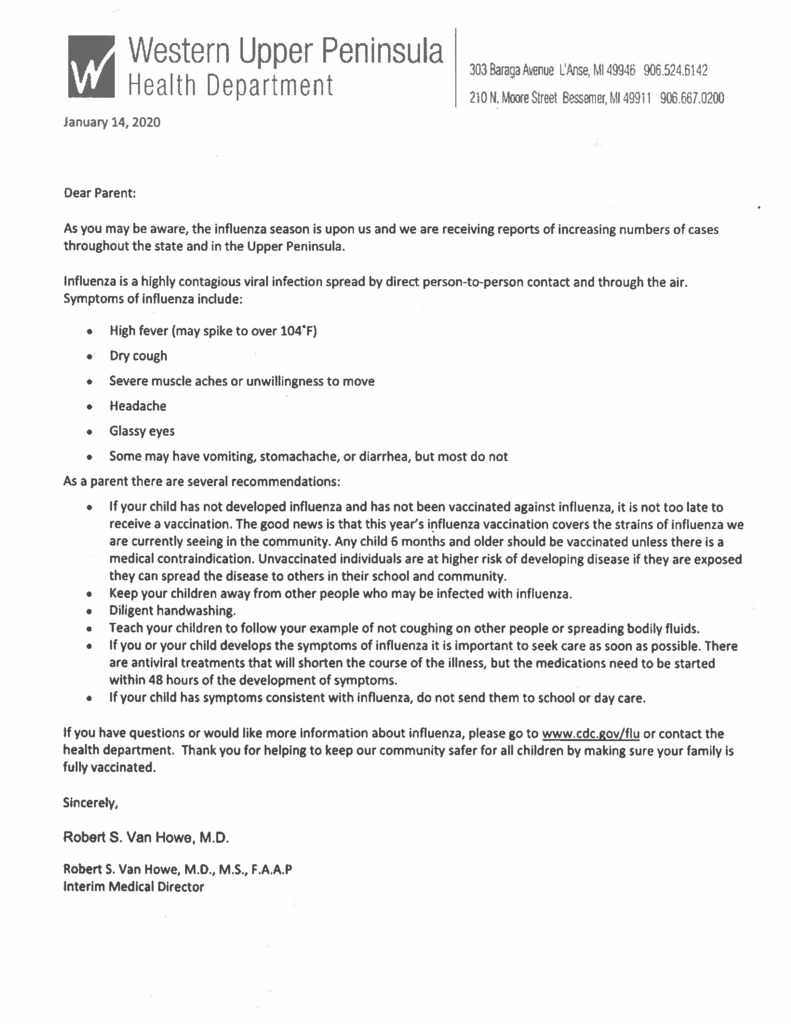 The BHS Physics class is selling Krispy Kreme donuts to help raise money for their lab field trip to Chicago. Original glazed boxes cost $12 per dozen, and assorted boxes cost $14. Assorted boxes contain a random assortment of flavors of frosted ring donuts (ex: chocolate, maple, sprinkle, strawberry, etc.) Orders may be placed until Monday, January 27, and the donuts will be here on Sunday, February 2. See one of the following students to place your order: Natalie G, Cameron G, Ayeasha K, Felicity R, Kayla S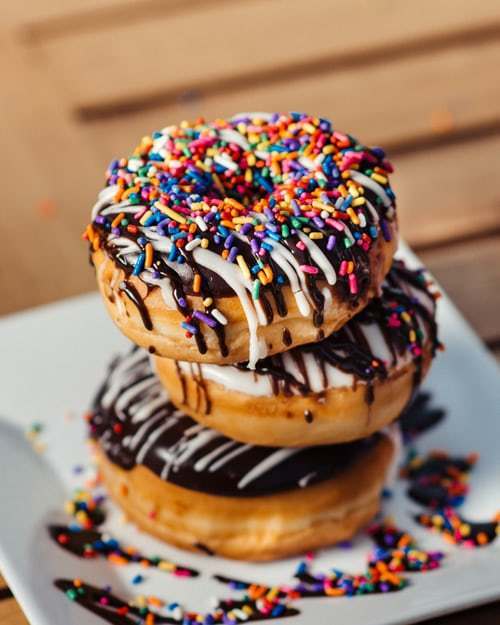 Mrs. Warner, with some help from Ike & Oscar, leads the students singing the Vikes song

Ike & Oscar tell the students about a new feature in all of the elementary classrooms, calming corners. Calming corners help students reset themselves if they are having a bad day.

Mrs. Vanhala & Mrs. Scroggs teach our little Vikes winter playground expectations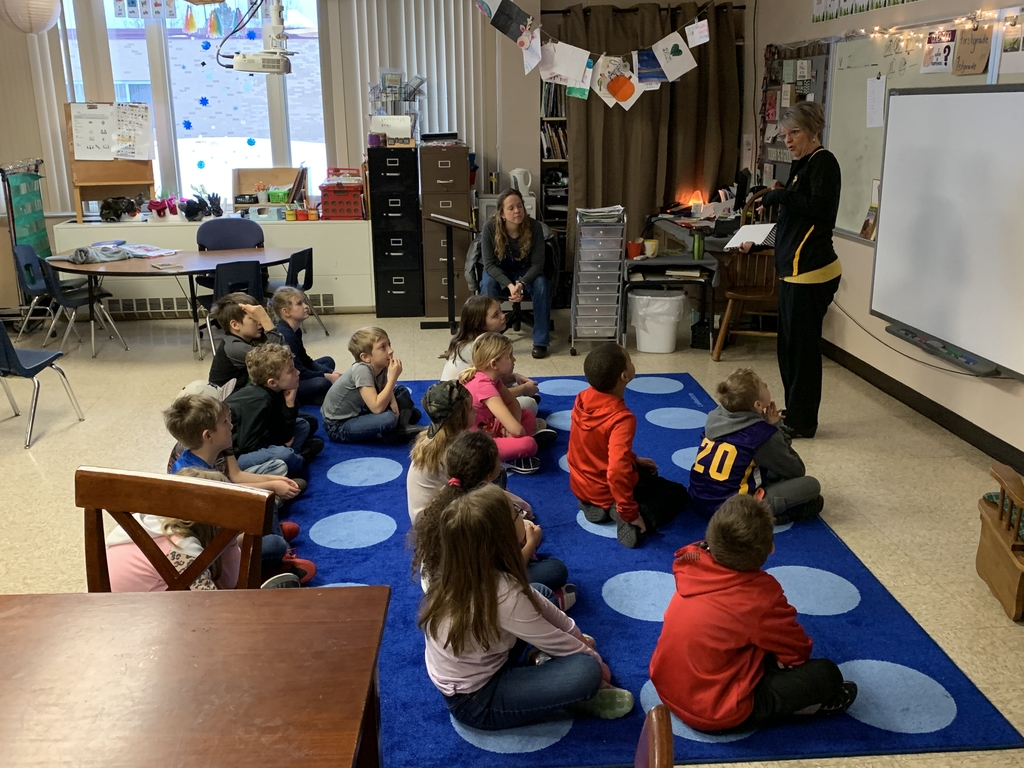 Mrs. Wilson & Mrs. Lassi teach our little Vikes bus expectations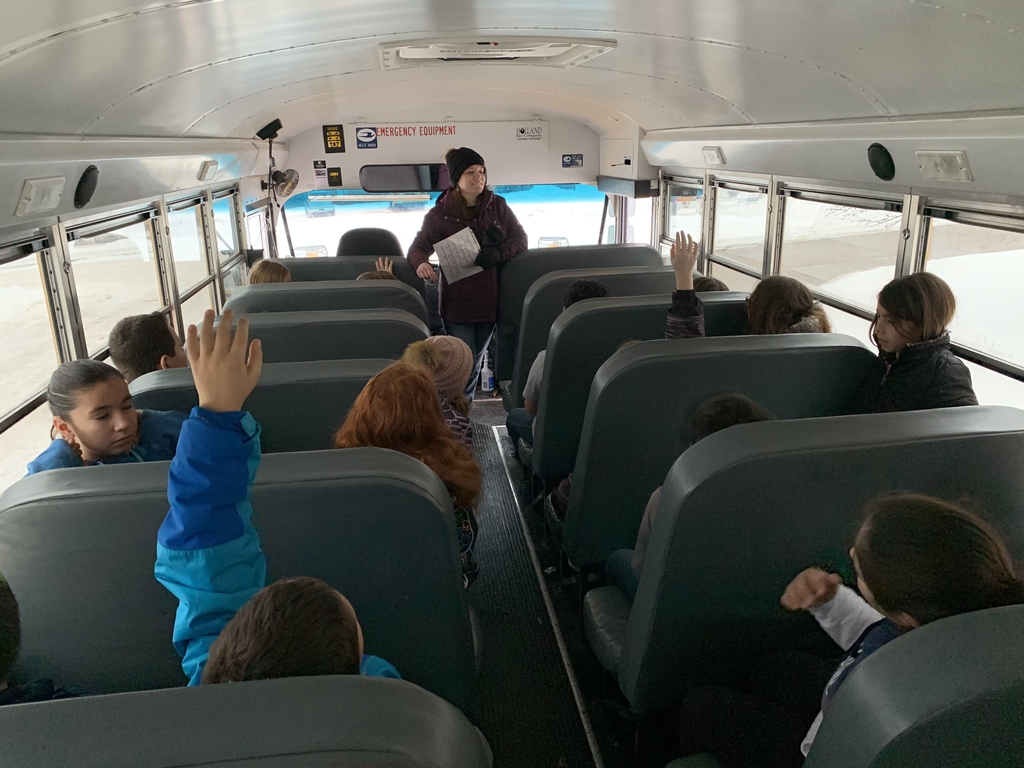 Mrs. Jorgensen & Mrs. Lauritsen teach our little Vikes library expectations

Mrs. Holley & Mrs. Holm teaching our little Vikes lunchroom expectations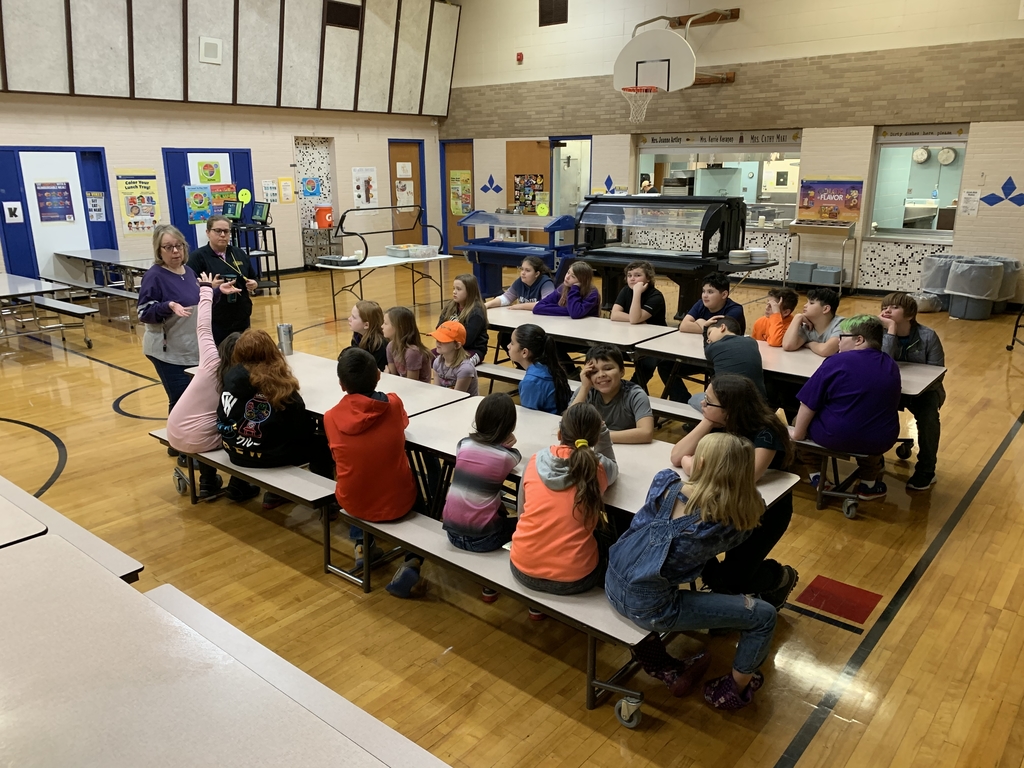 Mrs. Markham & Mrs. Warner teaching the little Vikes hallway expectations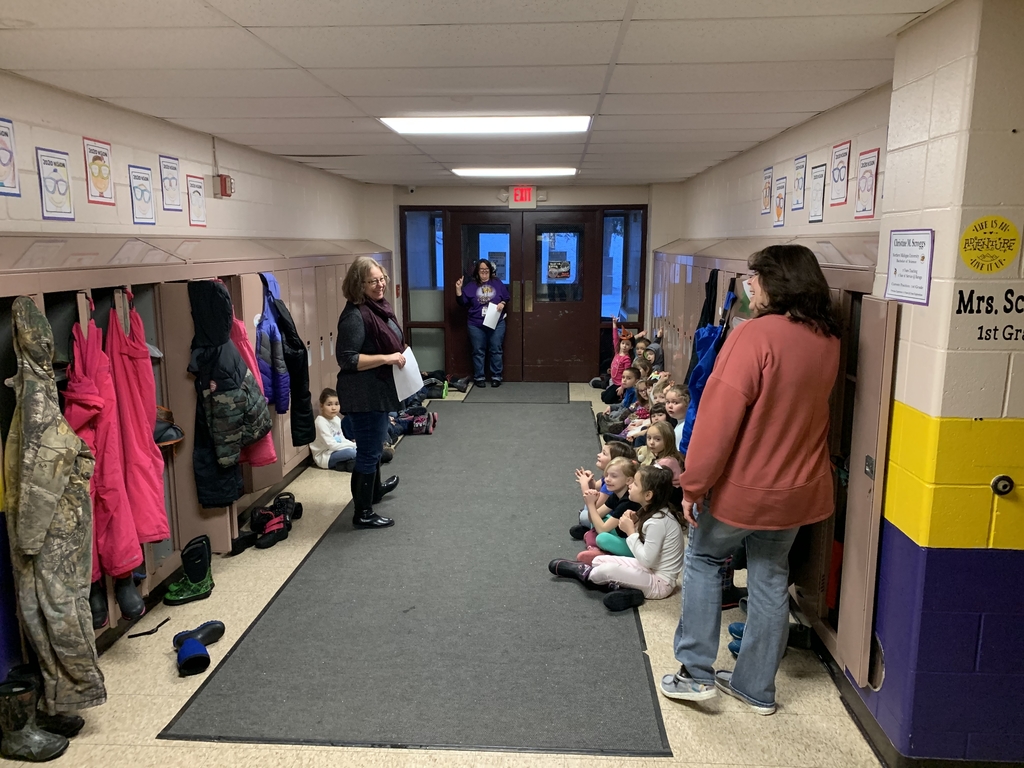 Mrs. VanLerberghe & Mr. Aubin going over how our little Vikes should properly use the bathrooms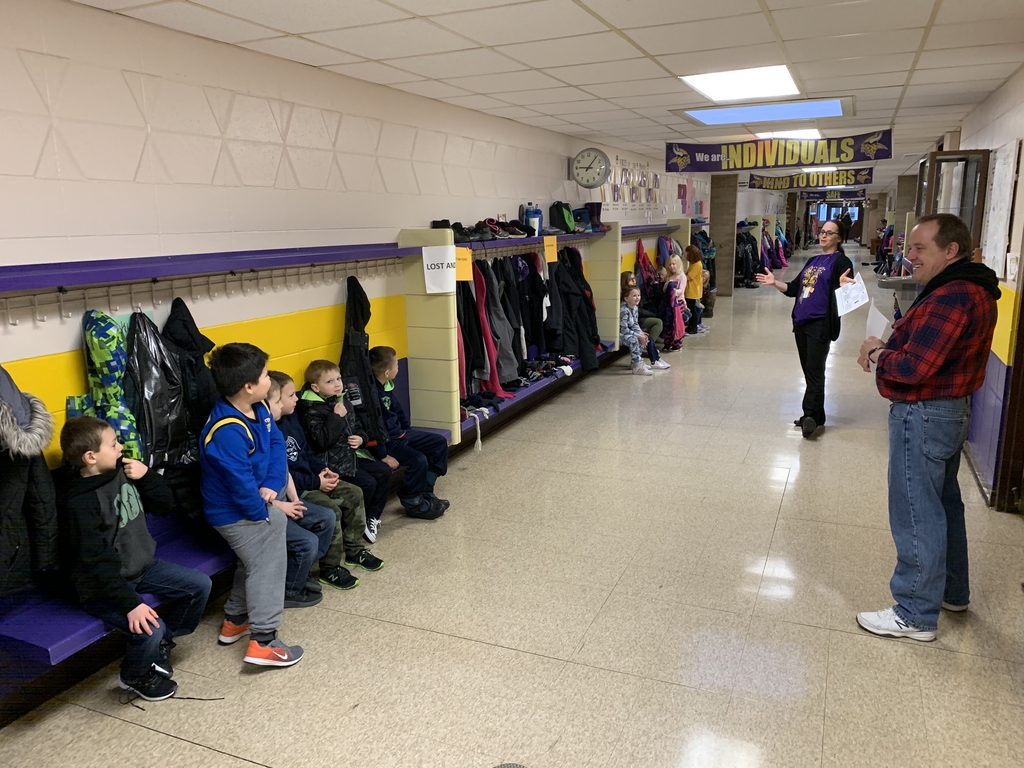 Congratulations to the latest Student of the Week recipients. Keep up the great work!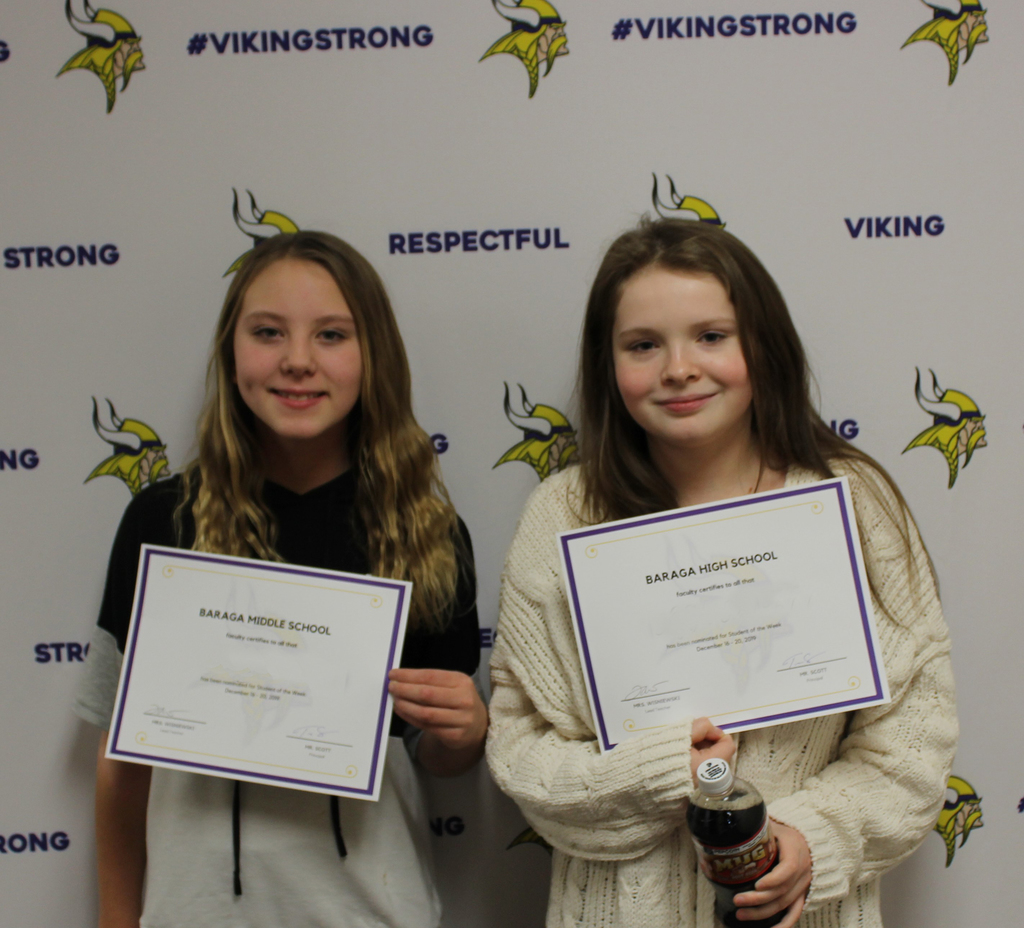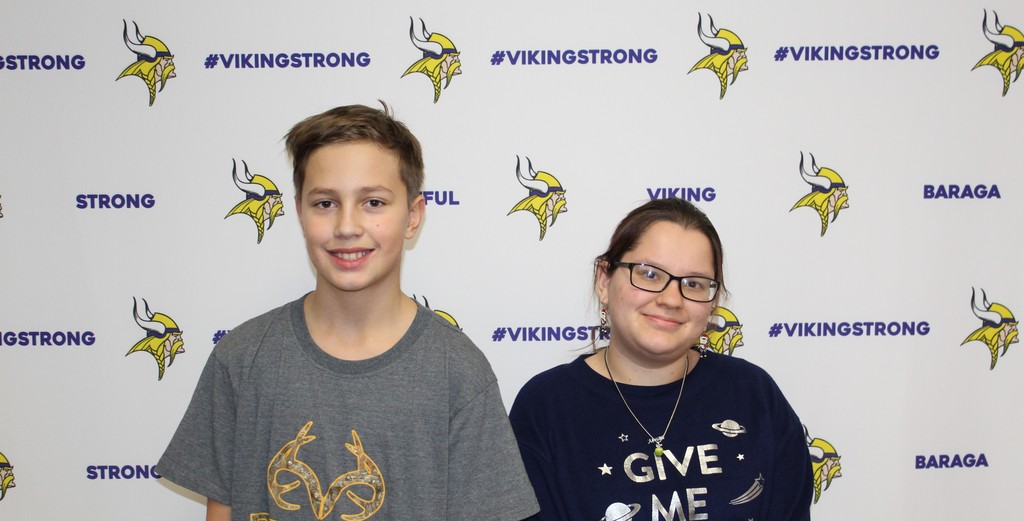 Book Abundance - Through the success of a book drive headed by AmeriCorps member, Miss Shawn, all elementary students were gifted with up to three books.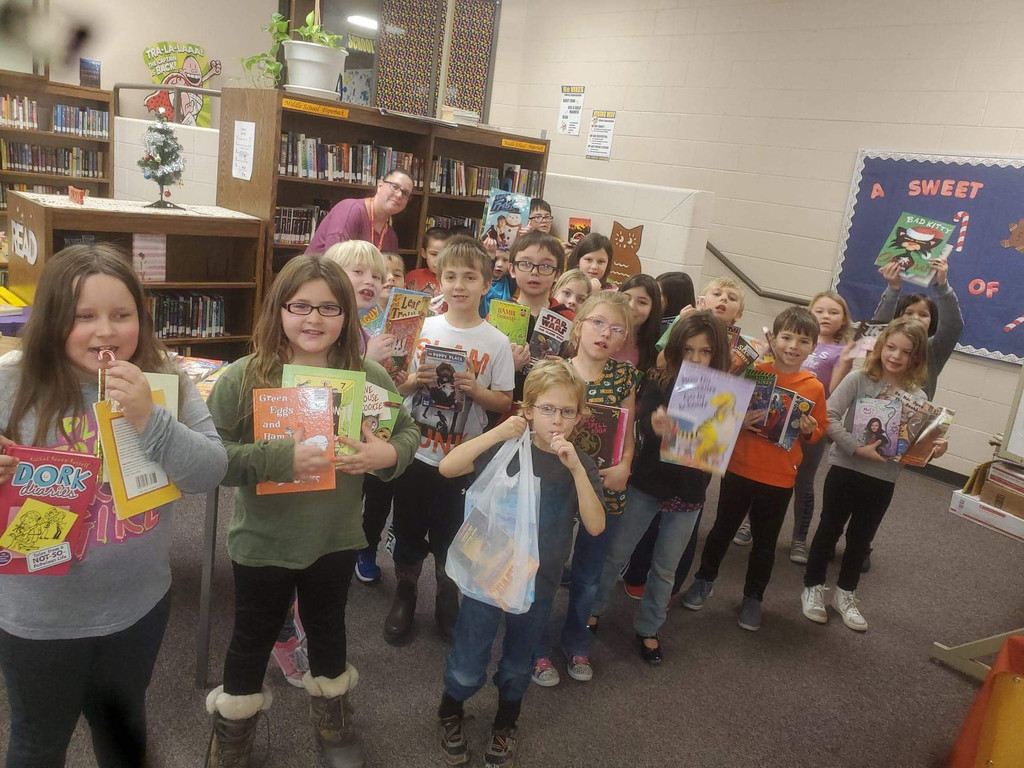 On December 20th, elementary students entertained a large crowd with a variety of Reader's Theater presentations.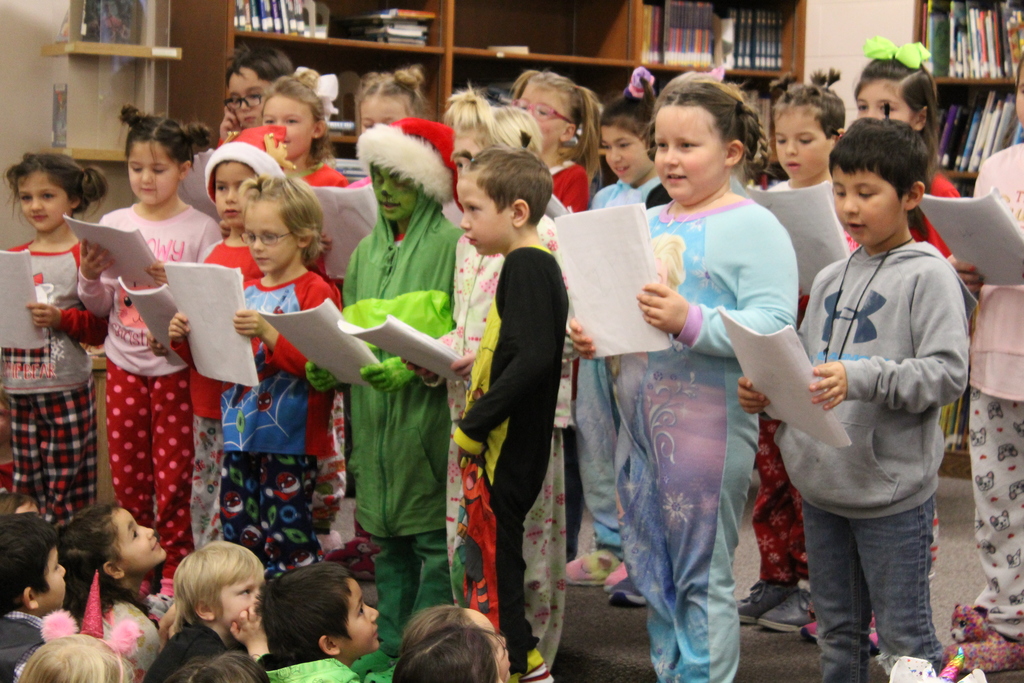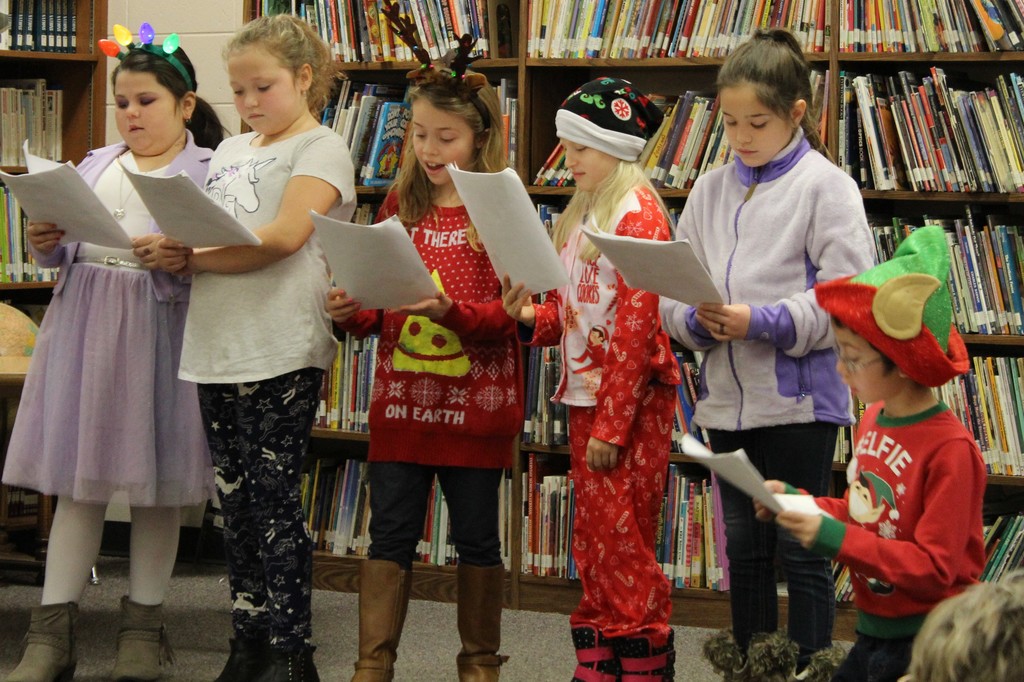 Come and grab some hot chocolate, donuts, and candy canes when you get to school! Staff will be at both doors. Enjoy and Merry Christmas!

7th and 8th graders made crystal ornaments from pipe cleaners. They turned out pretty cool.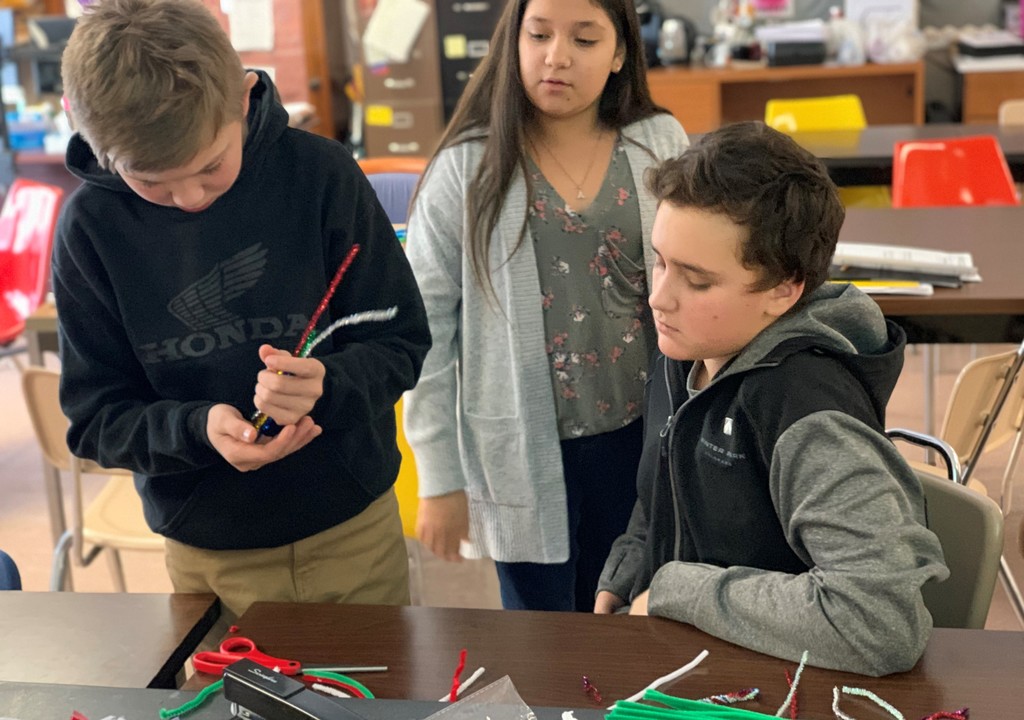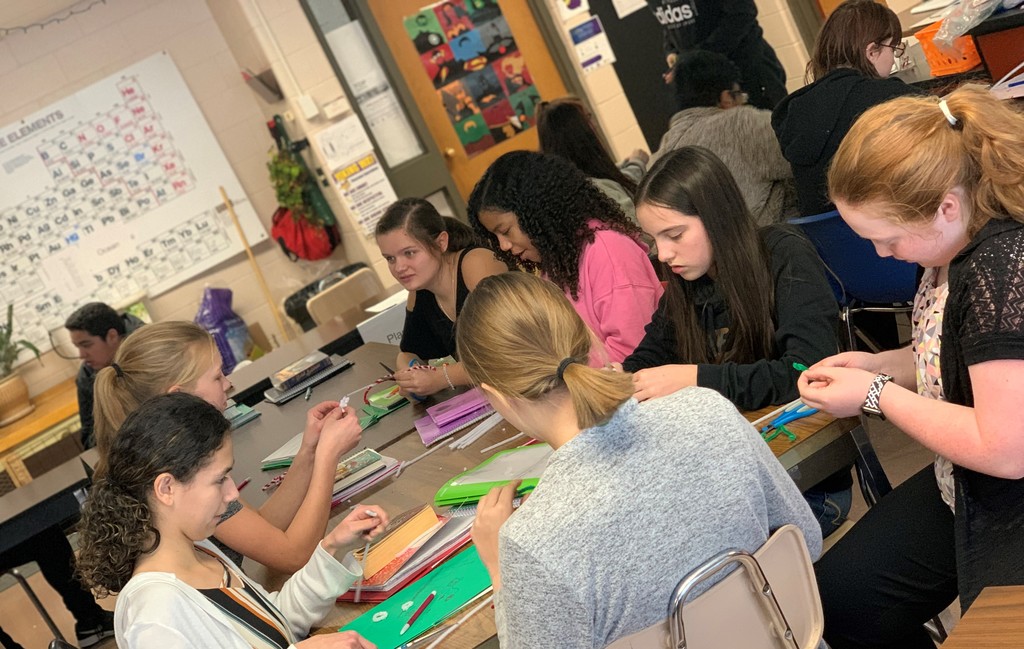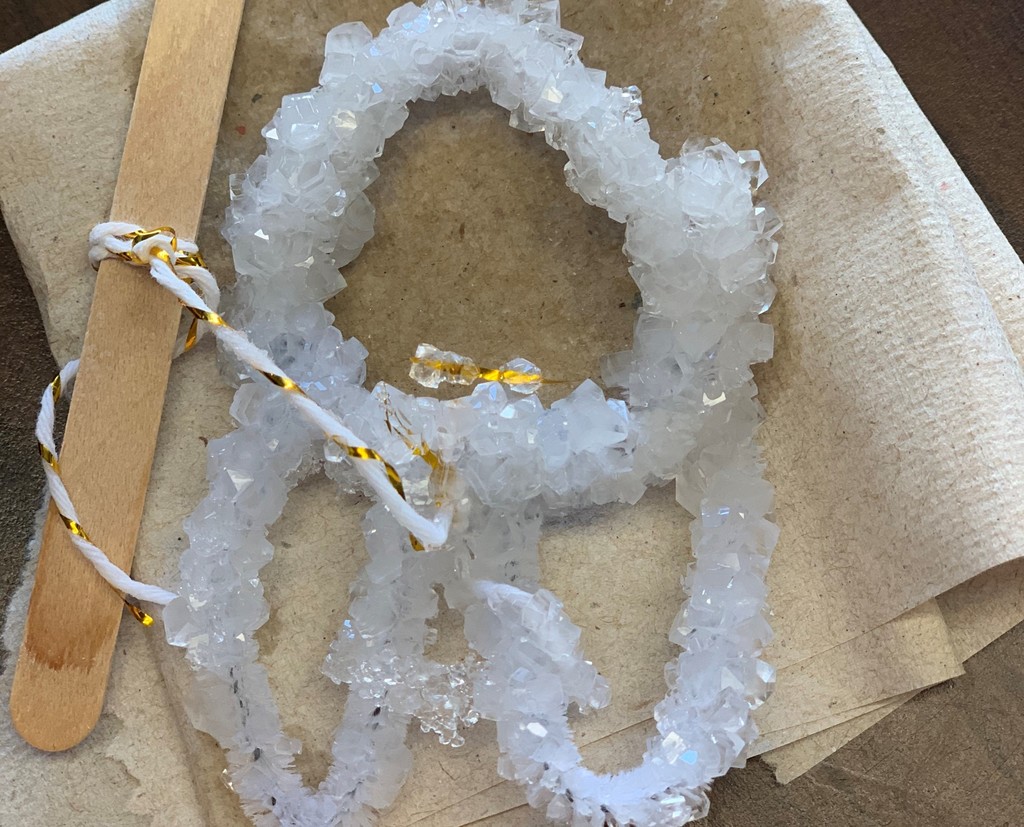 High School Health class learned about the benefits of juicing and micronutrients. They even enjoyed the taste.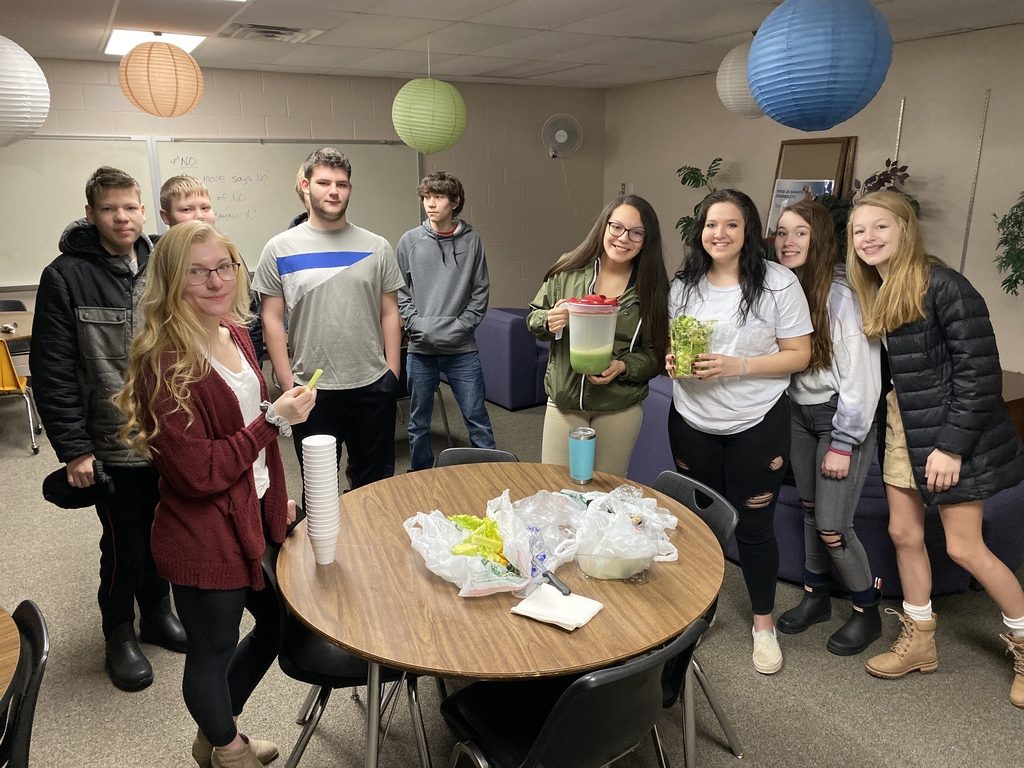 Mr. Aubin's 3rd grade class came down and read to the kindergarten students yesterday.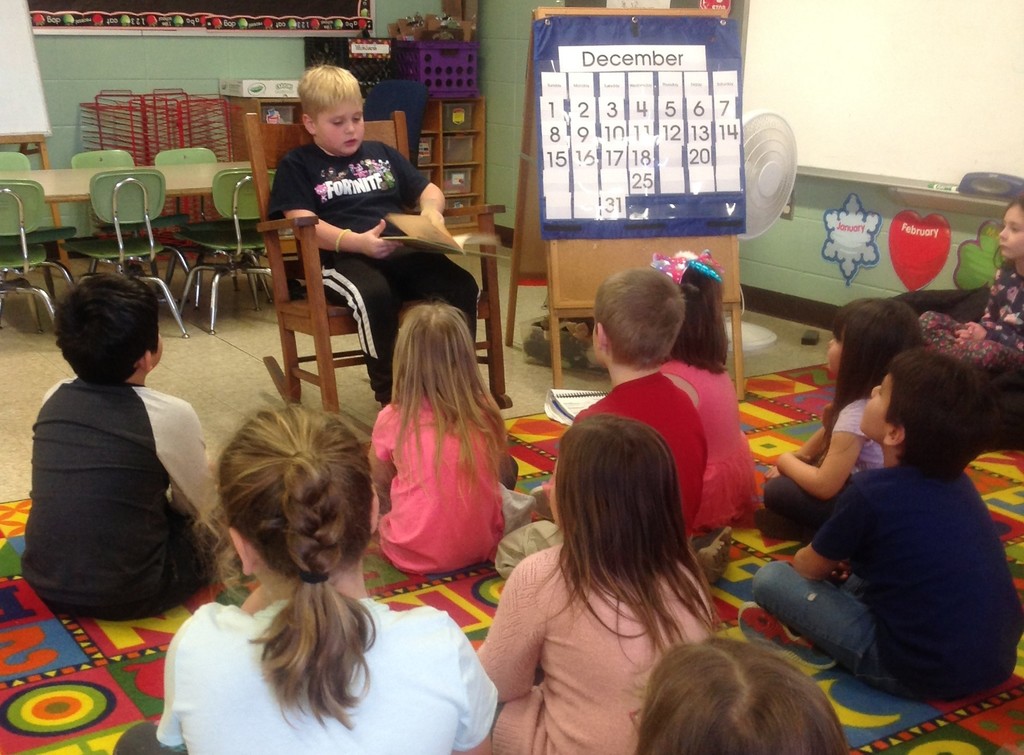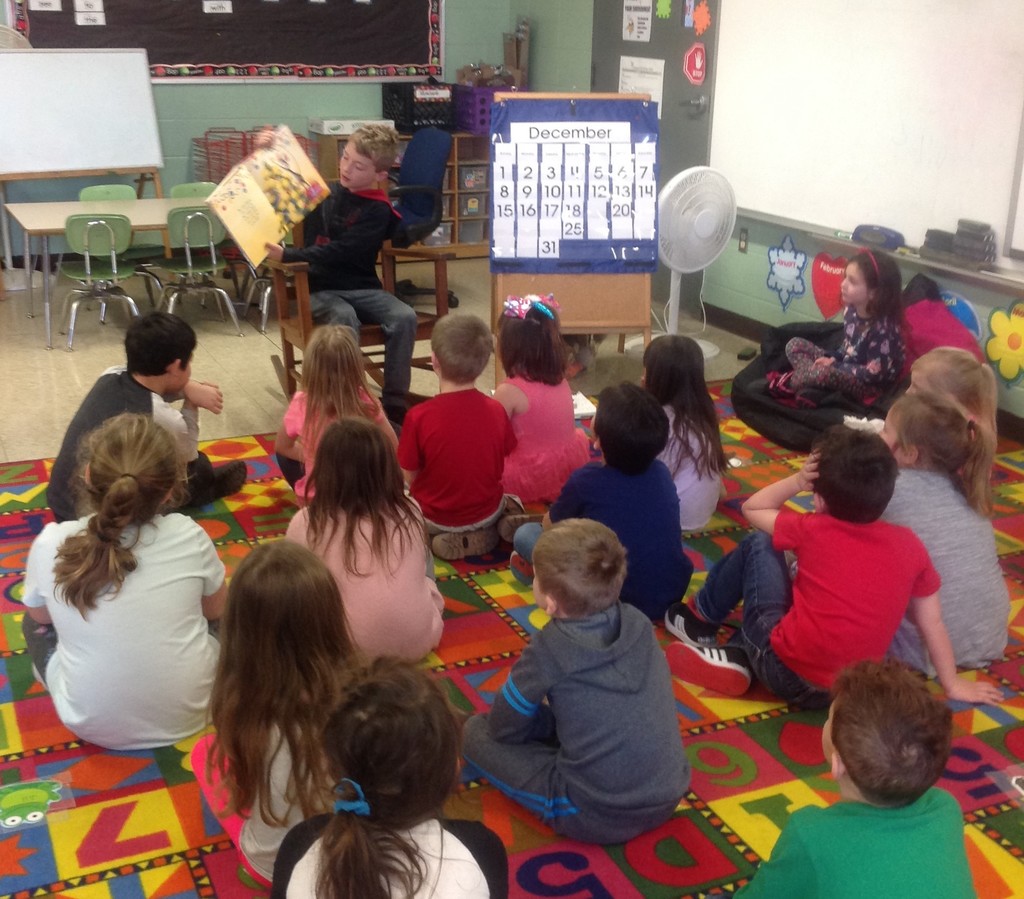 The 7th grade became water molecules and took a journey on the water cycle. They shared their journeys with their classmates and realized that no one took the same path. They then started to think about how humans can change the journey of water molecules, like tapping into aquifers.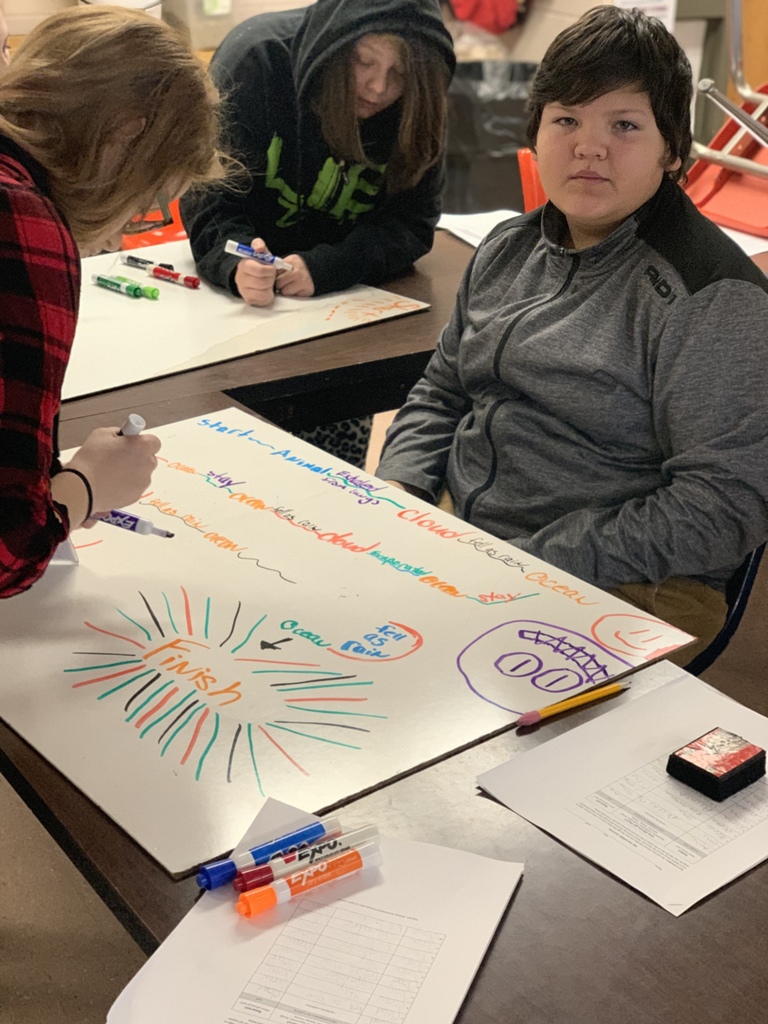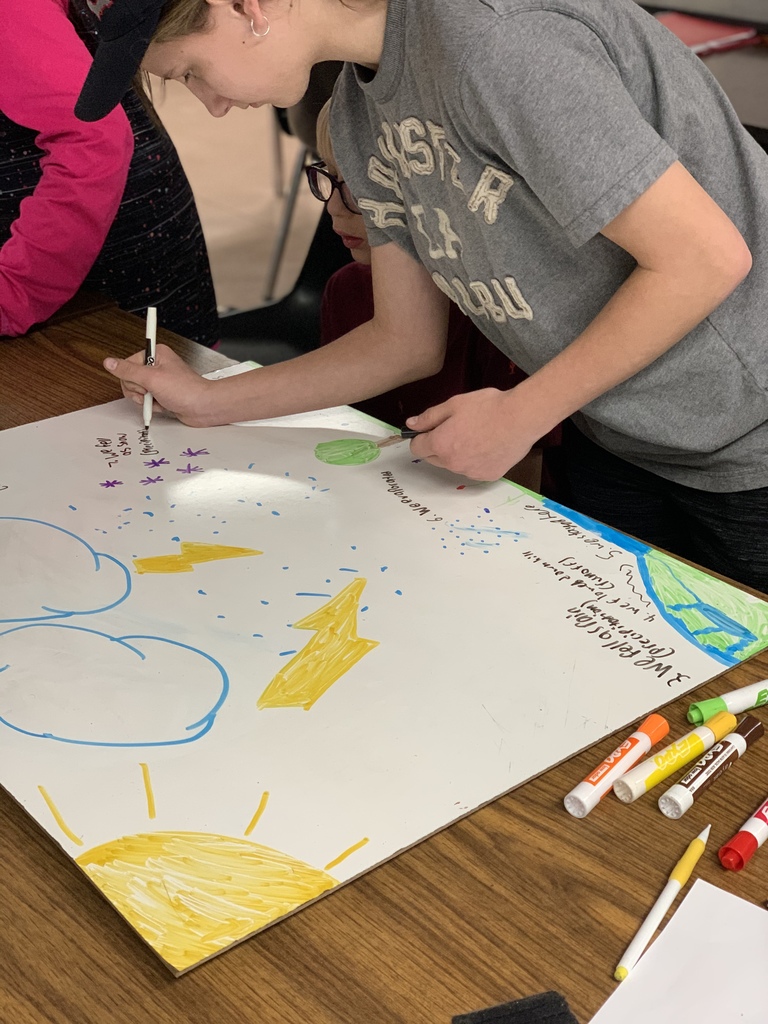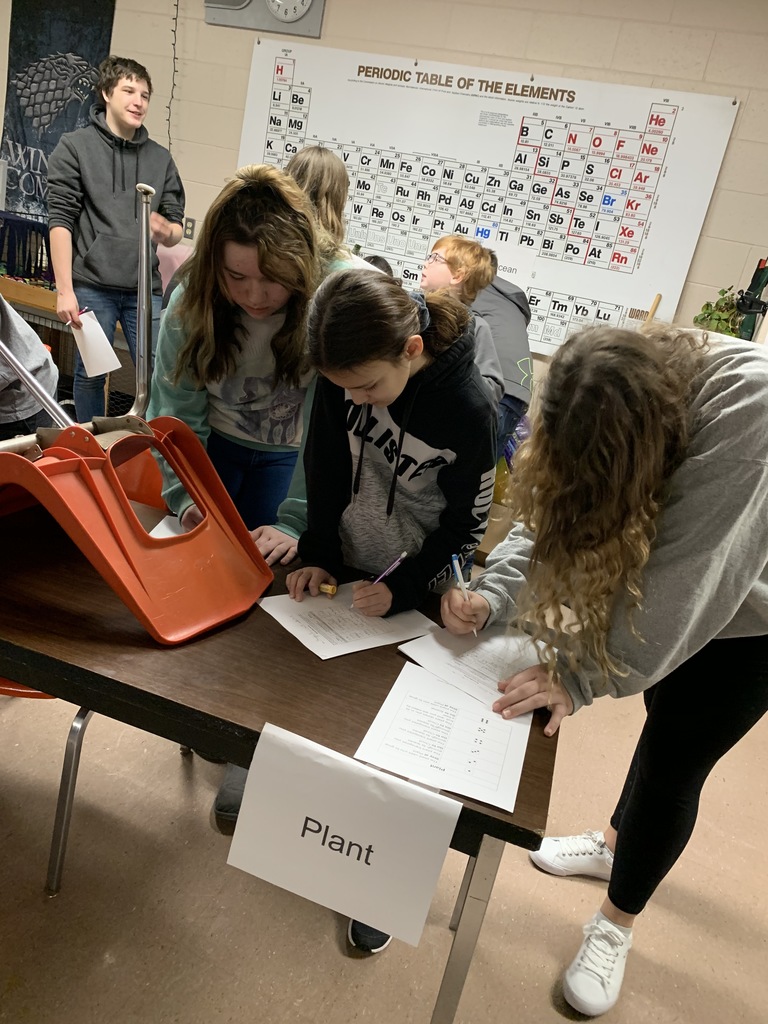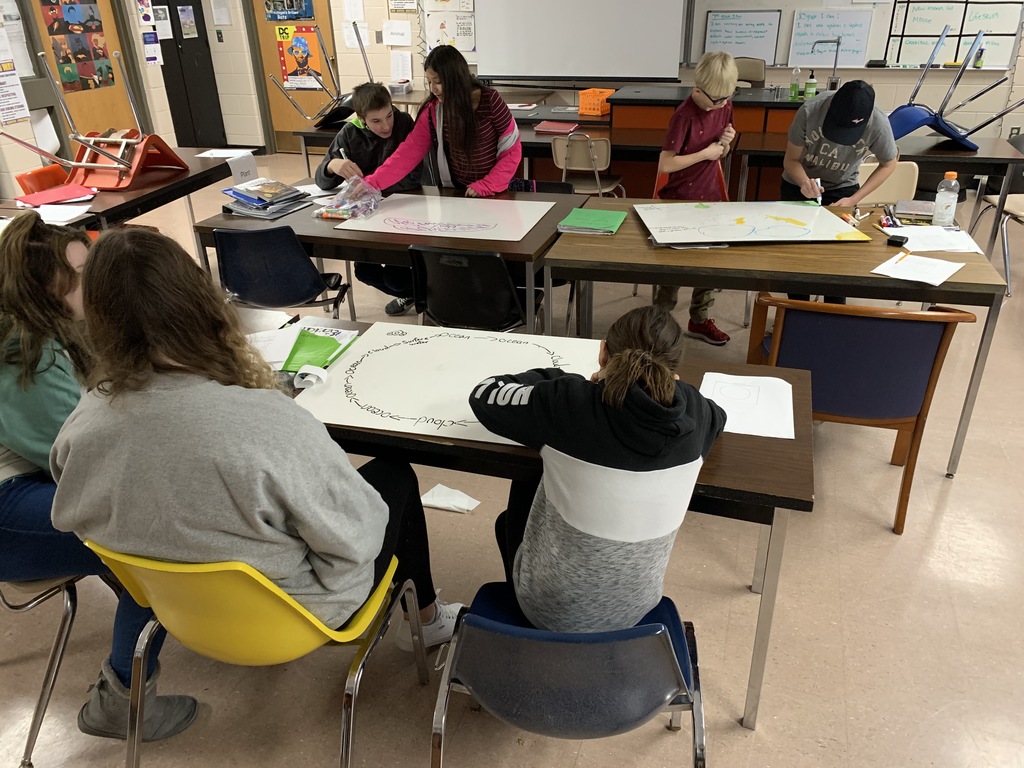 Today was all about gingerbread houses in first grade!