3D Printed Ornament Sale: Help support the Physics class by buying a custom 3D printed ornament. You can get a snowflake, snowman, or christmas tree with a name on it. $6 for green, red, white, black, or silver. $8 for gold or wood. See a Physics student to buy yours!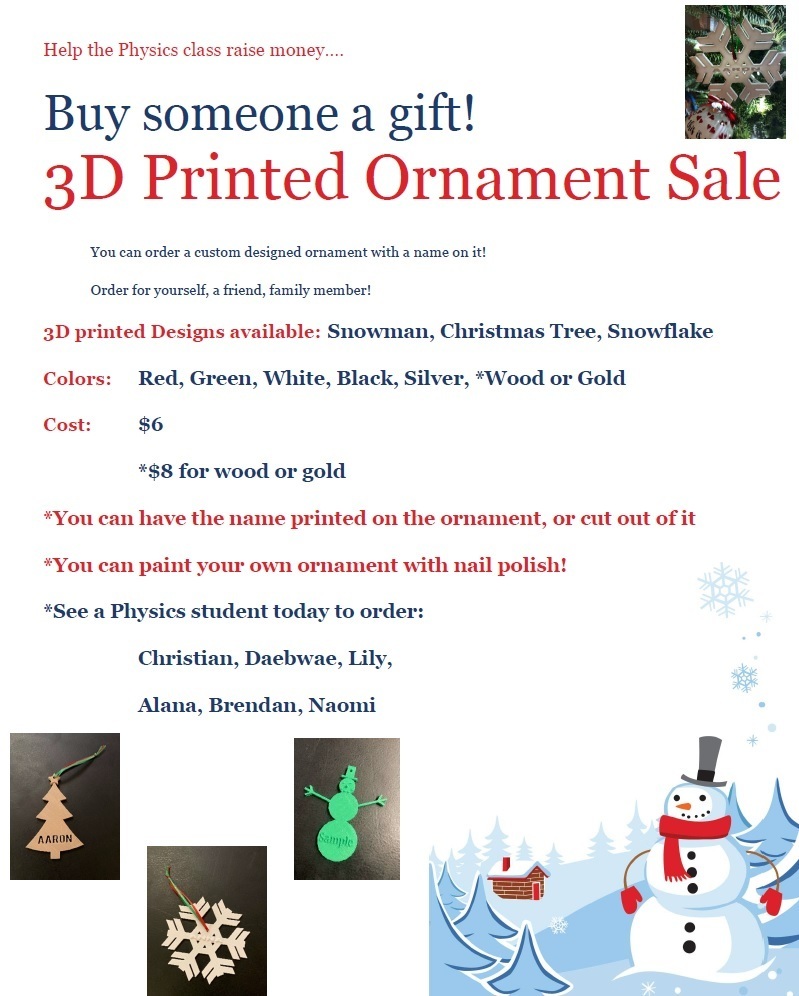 Dear Baraga Families, This message is to address a current situation that has come to light in our local committees. There are some threatening messages going around on Snapchat and Instagram against L'Anse and Calumet schools. There was some concern that Baraga Schools was also named in these messages. To our knowledge this is not true and nothing has been found to support this claim. Law enforcement is aware of the situation and the different agencies are working together and investigating the threats and their credibility. They have been able to identify a student (not from Baraga) who has allegedly initiated some of these messages. We at Baraga schools do not take this lightly. The school's administration is working closely with law enforcement and will take measures to keep all students safe. At this time, there is no credible information to substantiate the threats with any of the local schools. We will continue to monitor the situation, along with law enforcement. If any further information is released we will be passing that along to you. If you have further information or concerns please contact the school or the sheriff's office. Local law enforcement has also put out a statement that is attached below. Thank you, Richard Sarau, Superintendent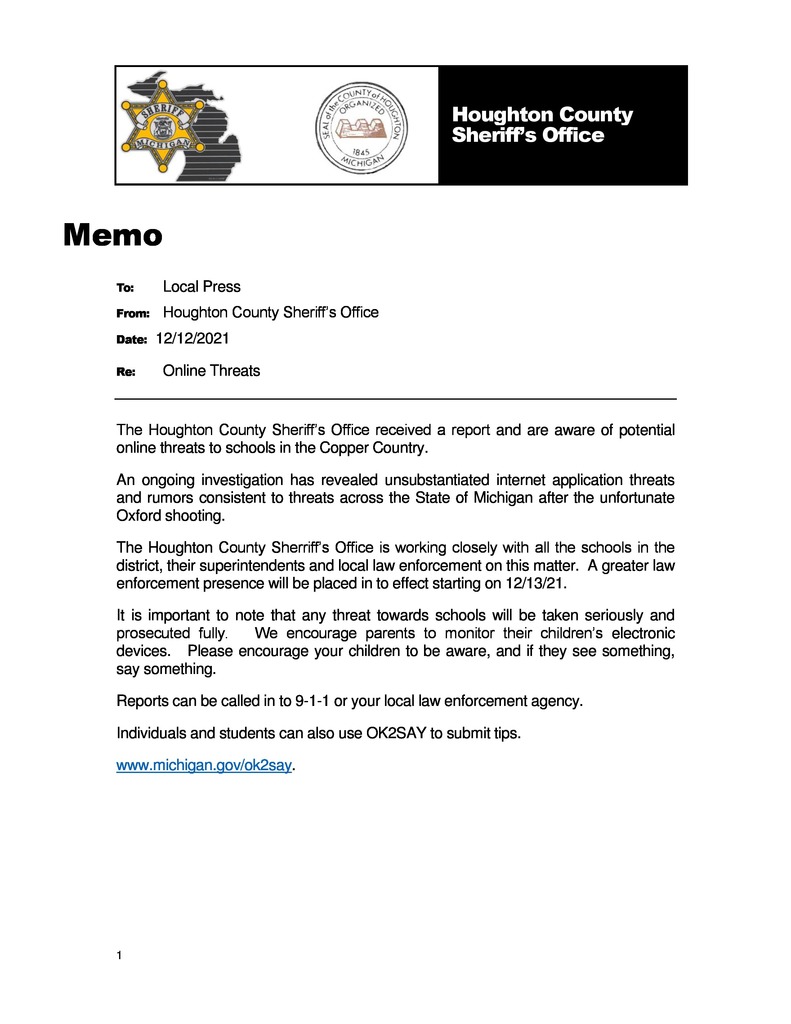 Here are the PLES dress-up days for next week.

Some of our students wanted to start some extra Christmas/winter cheer next week. They came up with these 6th-12th grade dress up days and created this flyer.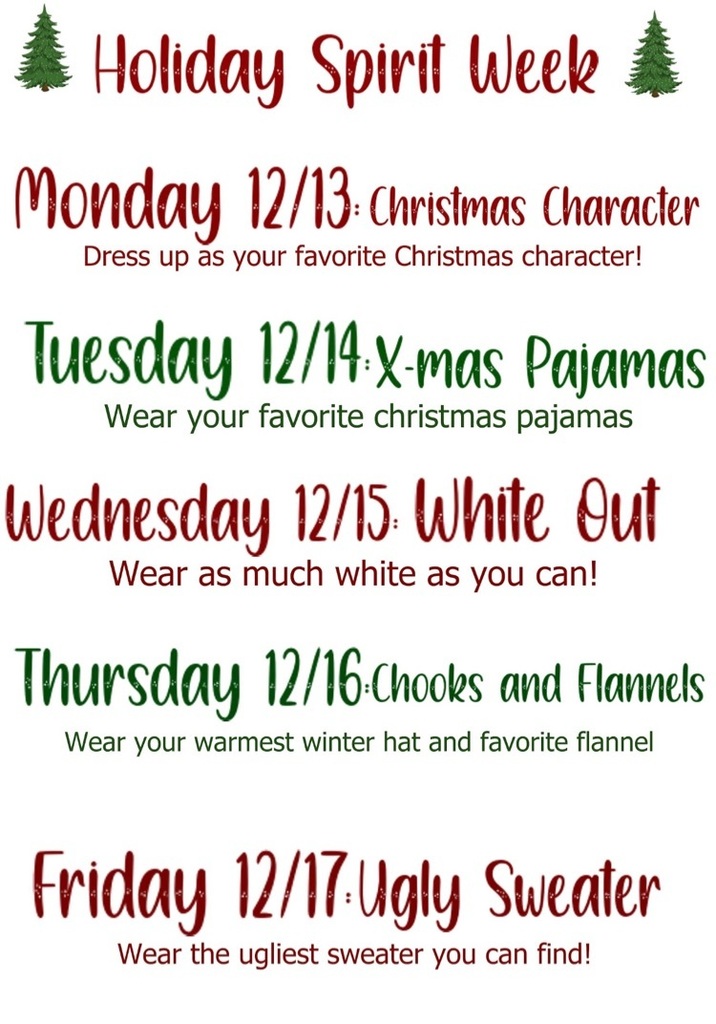 Dear Baraga Schools Community and Stakeholders, The school is applying to receive Elementary and Secondary School Emergency Relief Funds (ESSER) to address learning recovery from the impact of COVID-19. These funds are designated for one-time or short-term expenditures to address the learning gap created by the pandemic school closures. The Administration of Baraga Area Schools is seeking feedback from all district and community stakeholders to help determine how the district should best utilize these resources to address this potential learning loss. Please let us know your opinions by completing this brief survey by December 17th. Thank you for your feedback!
https://tinyurl.com/2p8ev93f

See upcoming important events and dates.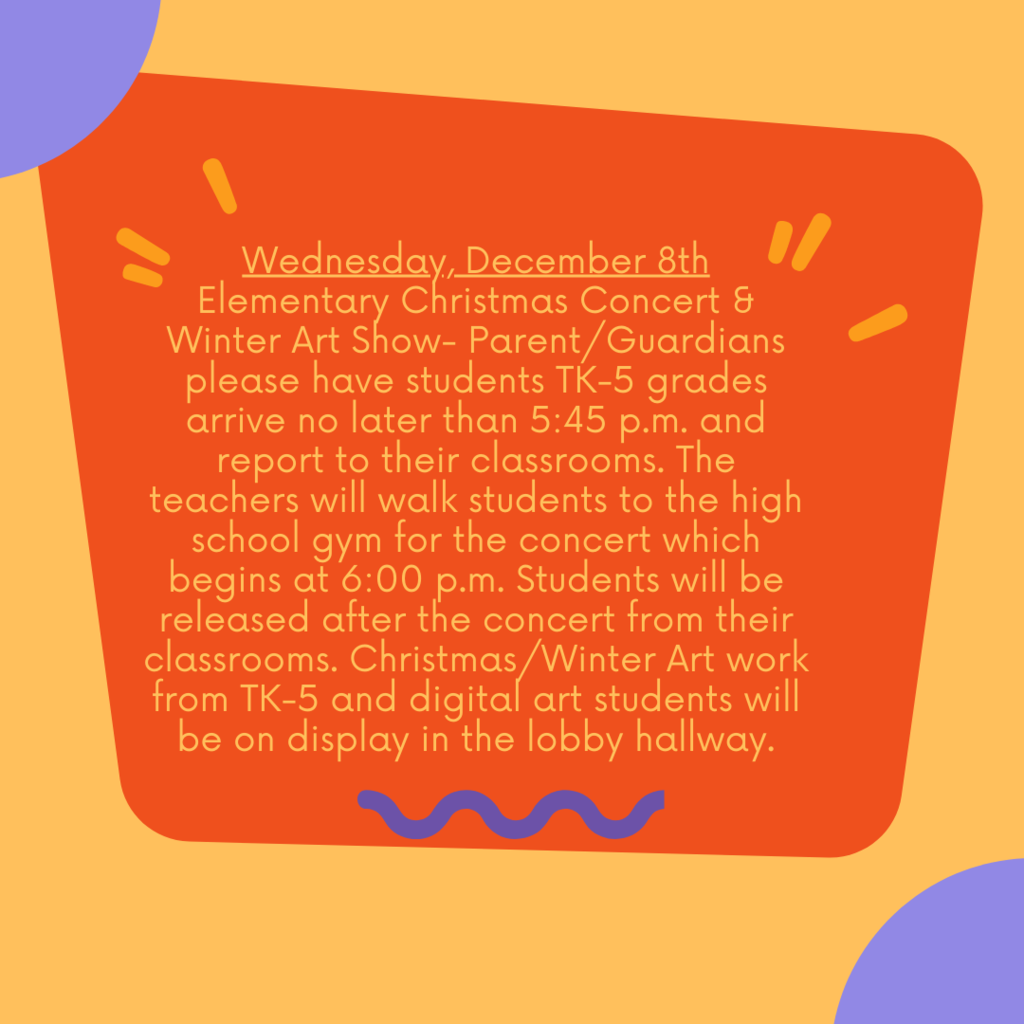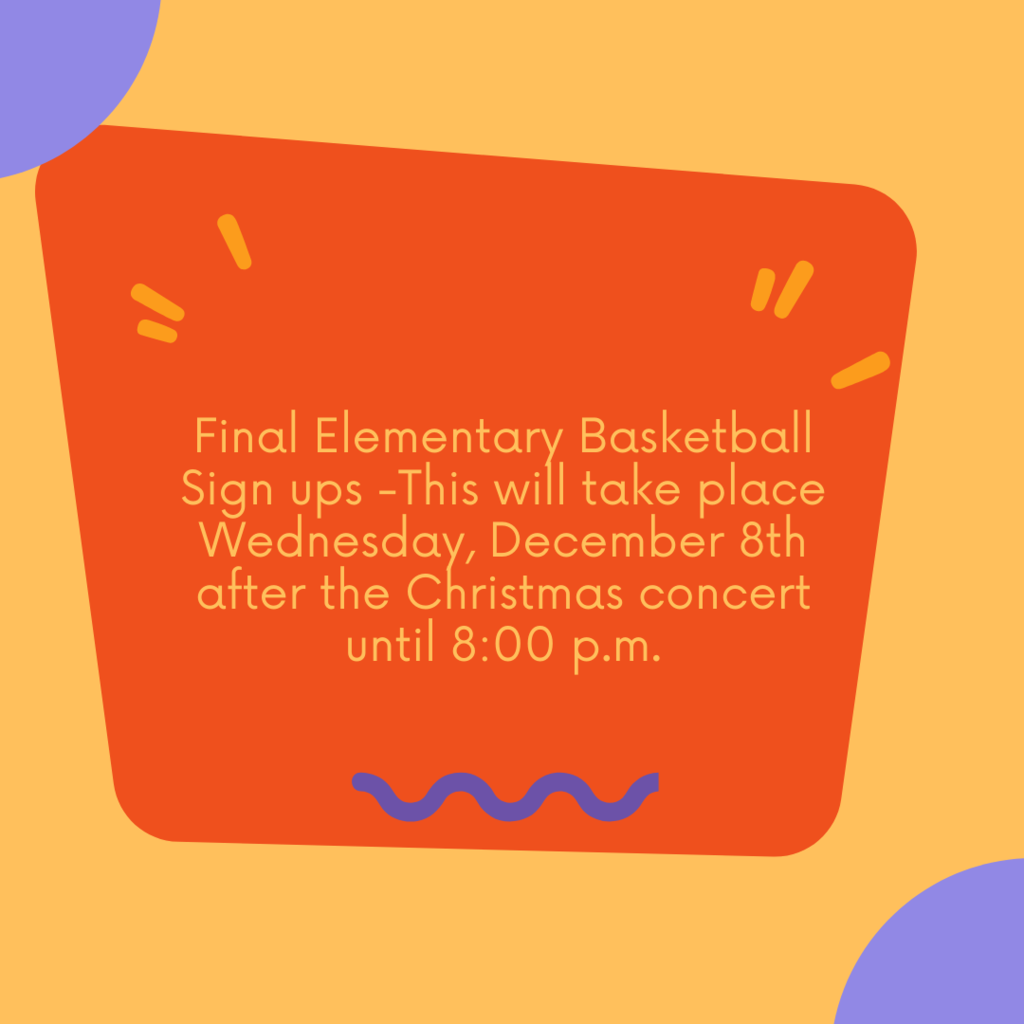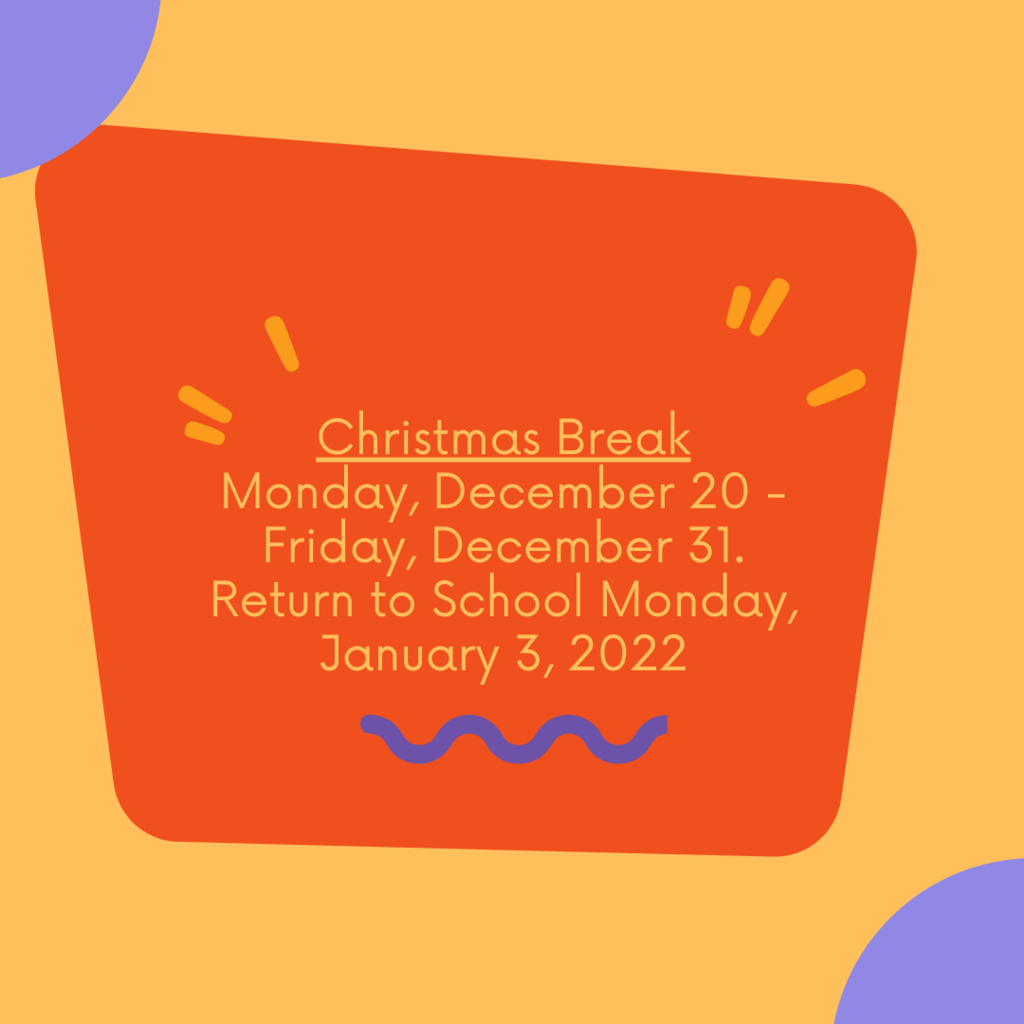 Due to weather and road conditions Baraga Area Schools will be closed today, Monday, 12/6/21.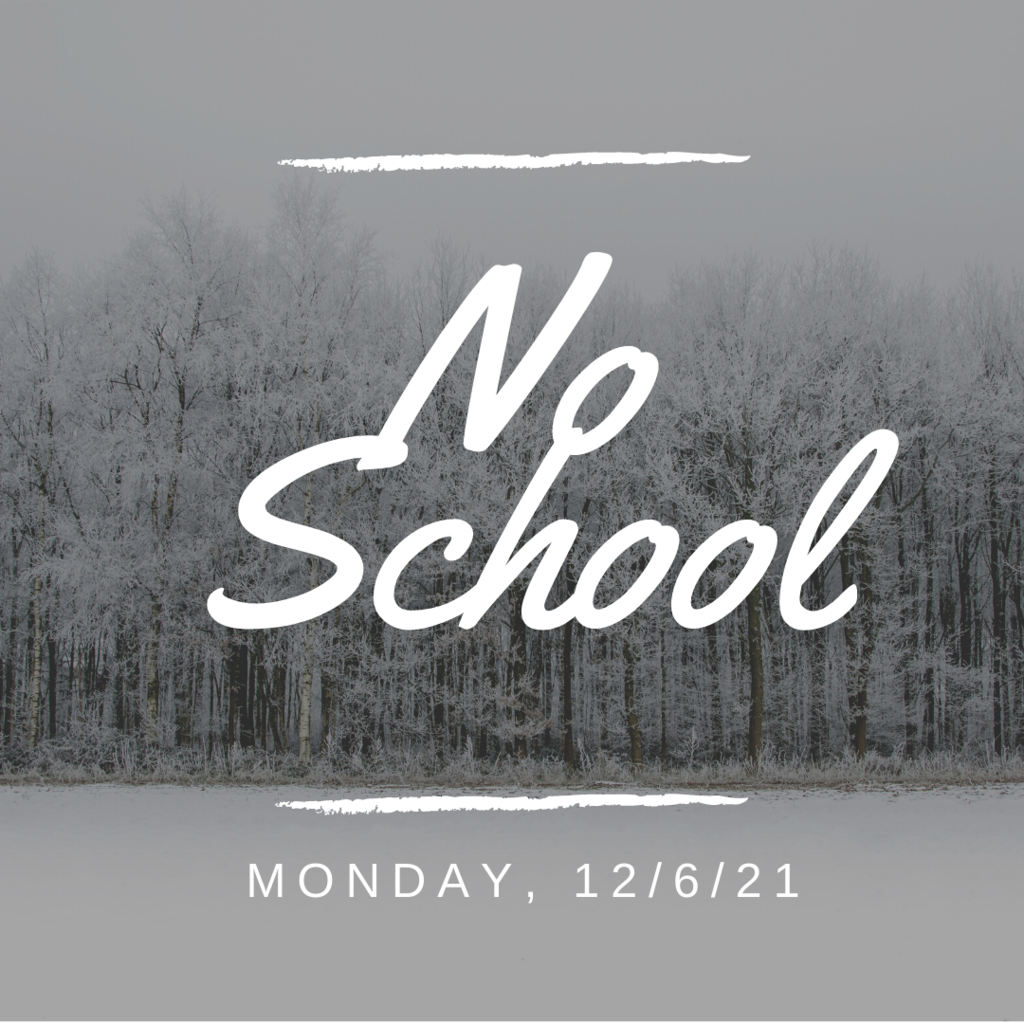 Due to recent circumstances preventing many students to participate in the 6th-12th grade portion of the Christmas Concert, the 6th-12th grade portion of the concert will be recorded and performed virtually. THE K-5 CONCERT IS STILL ON FOR DECEMBER 8th at 6pm. Thank you!

Baraga High School Physics Class is selling Krispy Kreme donuts to raise money for a lab field trip to Chicago in the spring. Original Glazed donuts are $12/dozen and Assorted donuts are $14/dozen. The donuts will arrive at the school on Sunday, December 12th and will be delivered on that day or Monday, December 13th. See a Physics student to order your donuts: Christian Brown, Daebwae Chosa, Lily Messer, Brendan Schjoth, Alana Schofield, or Naomi Smith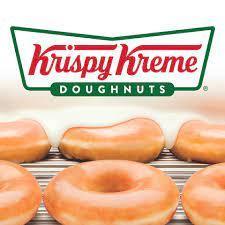 The Quarter 2 Reward Day will be held on Friday, January 28th. Tentatively the Reward Day will be ice skating for half of the afternoon and a movie and snack room for the other half of the afternoon. To earn the Reward Day, starting Thanksgiving week (11/22) through the end of Quarter 2, you must have: 1) No office referrals 2) Passing all classes 3) Less than three tardies Let's make this a good quarter! Viking Strong!

5th Graders working on their "Tribe Comparison Posters". We compare the Southwest, Pacific Northwest, and our Eastern Woodland regions.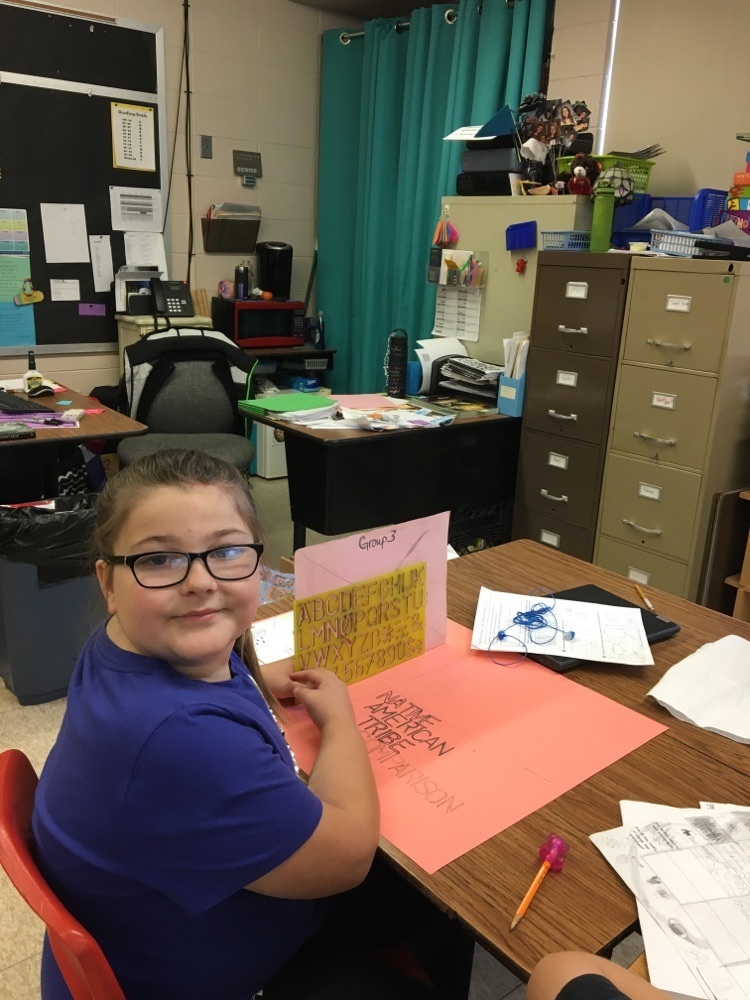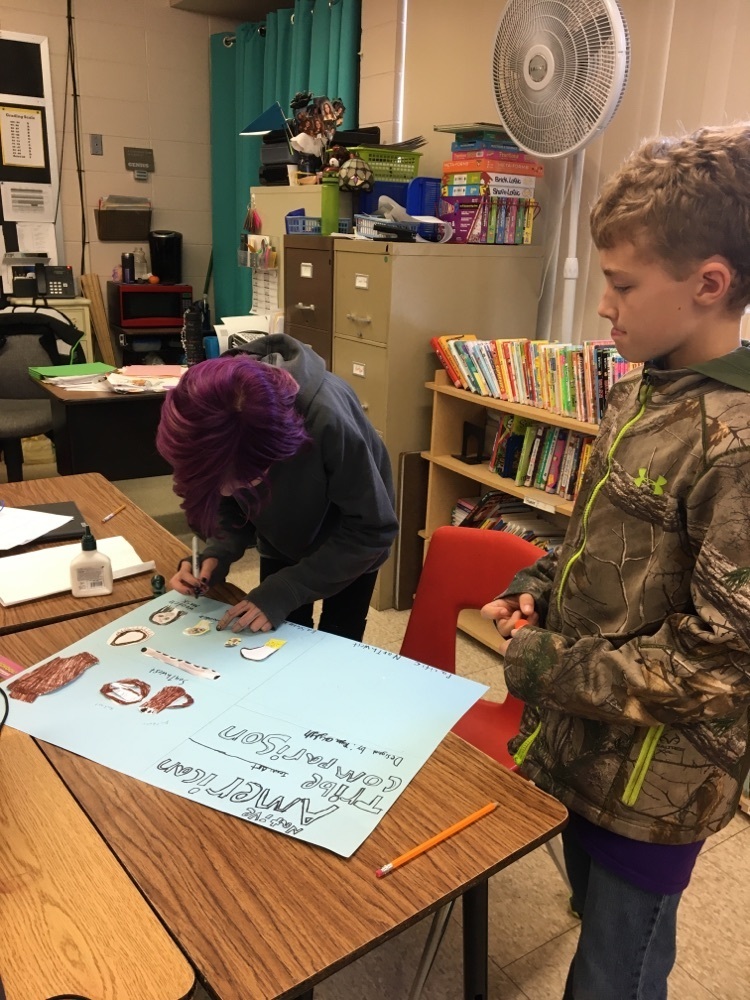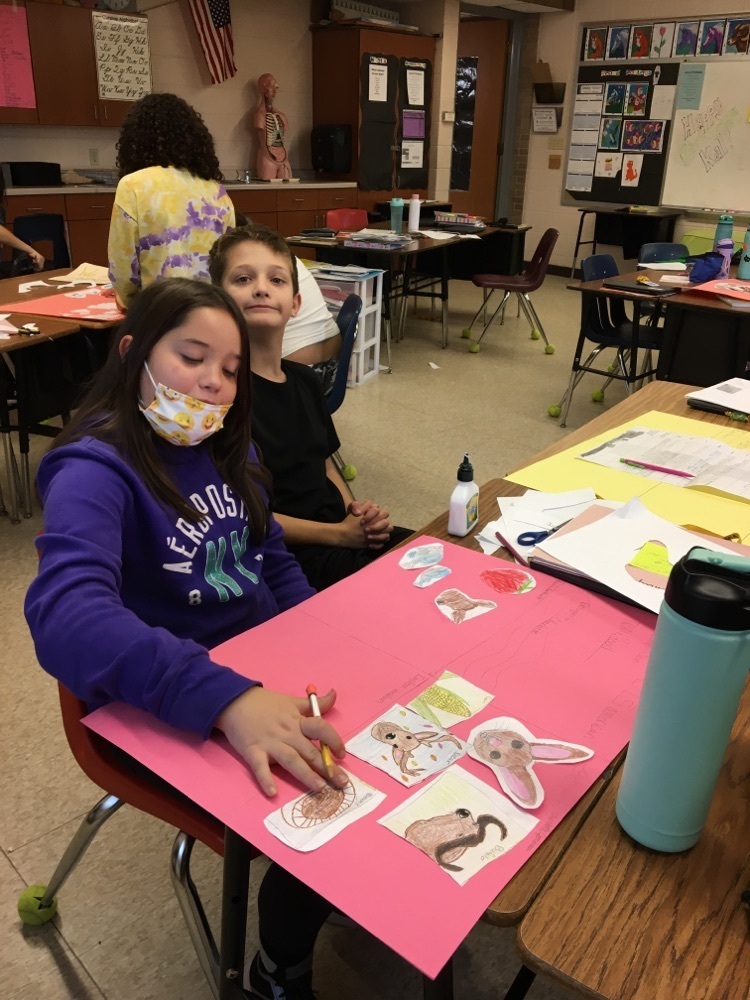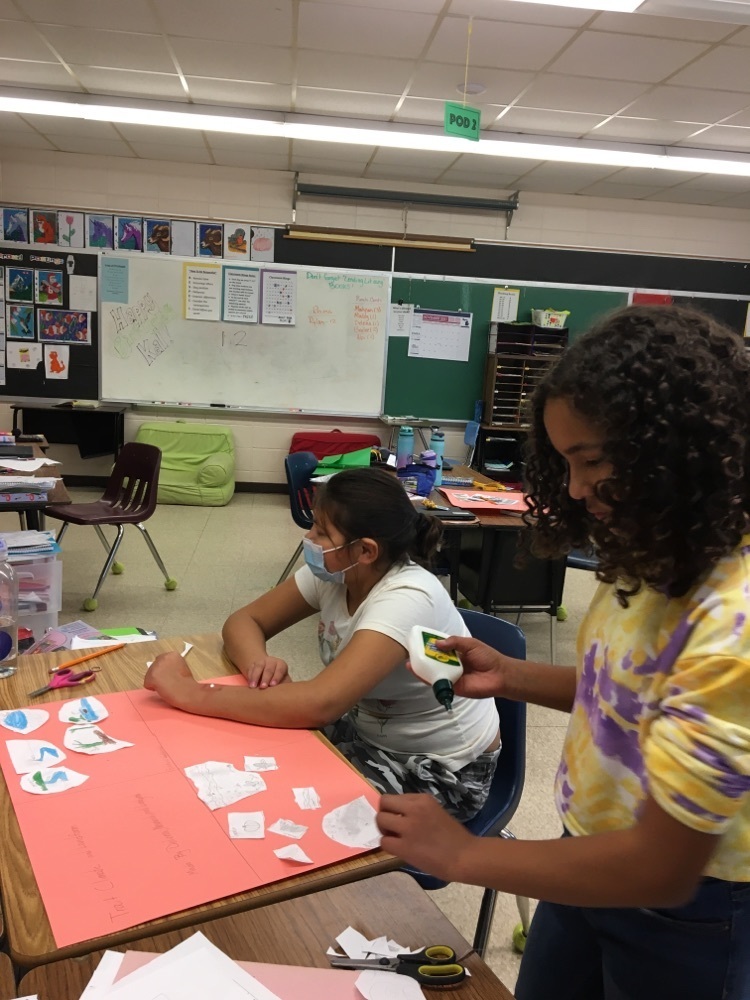 41 middle schoolers earned a morning of bowling for Quarter 1 rewards. Thank you to the Pressbox and staff!!!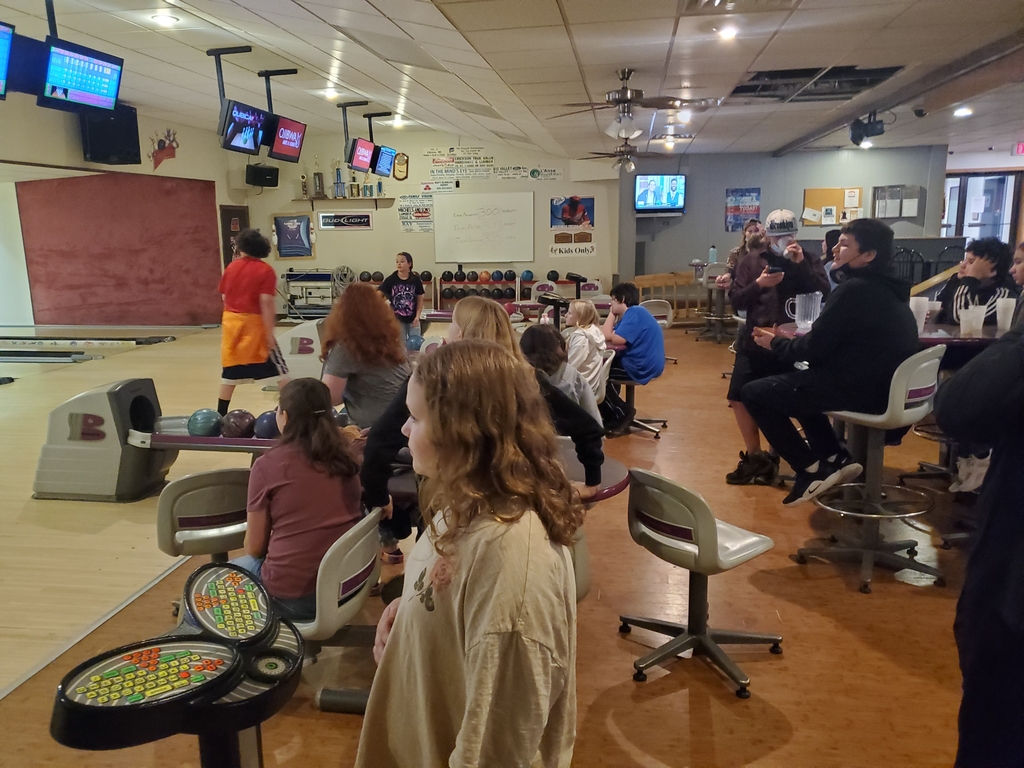 Happy Veterans Day! Please enjoy this slideshow our digital art class put together. The slideshow also includes a music performance by our 3rd grade class.
https://youtu.be/px7lXNnuolY

11/11/21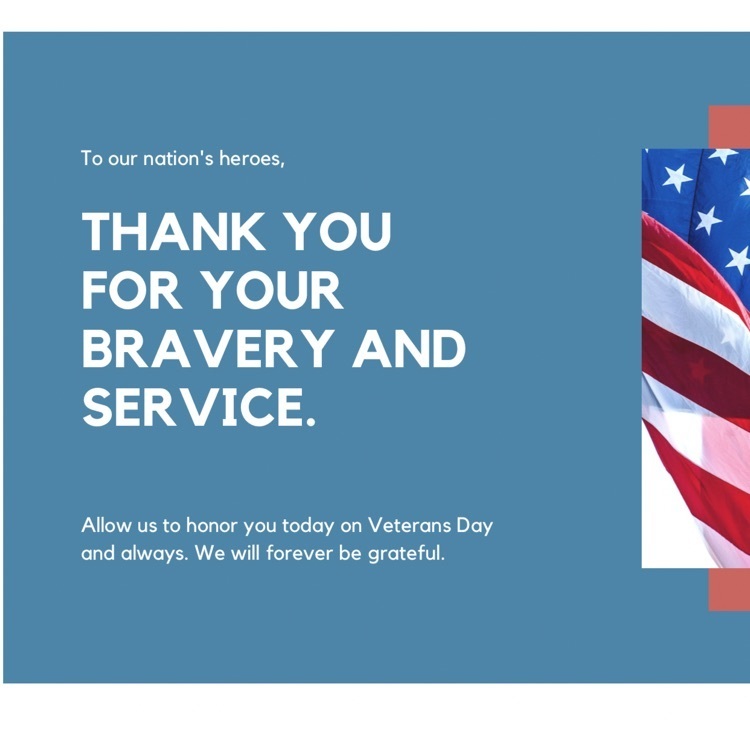 We are so lucky to have Mr. Johnston here at Baraga. If you are in the school tomorrow for conferences be sure to stop by and congratulate him on this recognition.
https://www.superioreducators.org/winners


Please read the following information regarding Veterans Day 2021.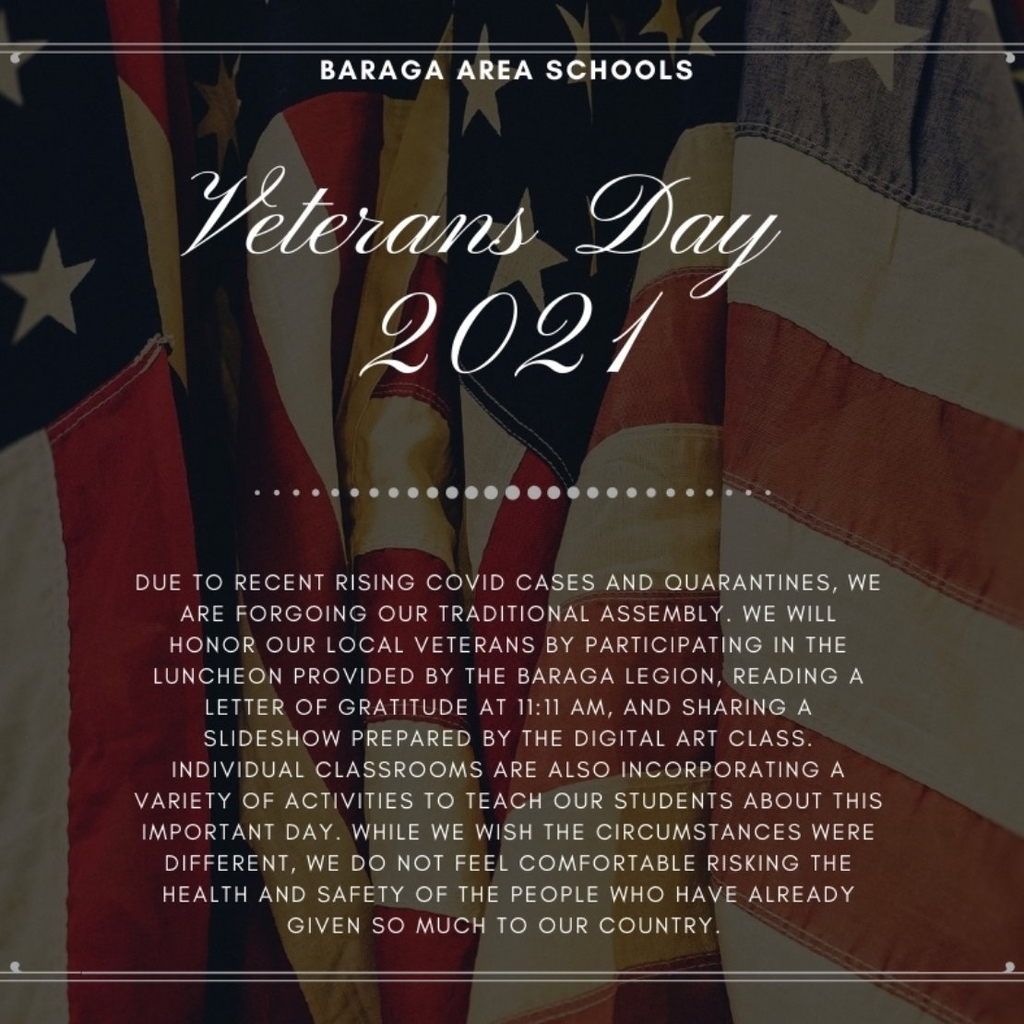 Parent-Teacher conferences for K-12 are scheduled for Thursday, November 11th from 1:00-4:00 p.m. and 5:00-7:00 p.m. *Please note Thursday, November 11th & Friday, November 12th are half days of school. Buses will depart at 12:05 p.m.
Come on out to support our girl's in TONIGHT'S DISTRICT CHAMPIONSHIP MATCH! Baraga vs Jeffers @ 6pm @ BARAGA

The TV6 Canathon has begun! Bring your donations to your 1st hour class.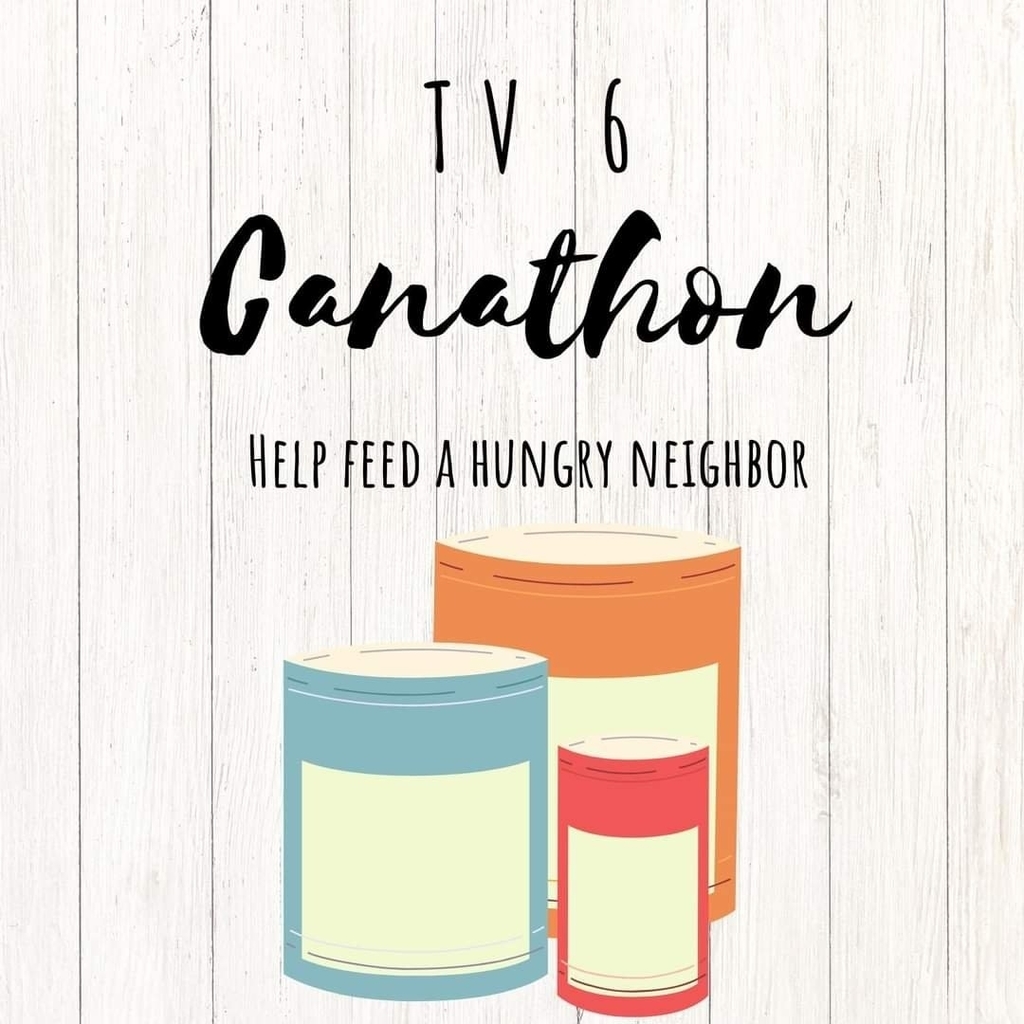 The Baraga School Book Fair is in full swing! Students have been browsing the books and bringing home their wish lists. The fair will be open after school on Thursday, November 4 from 2:00-4:00 P.M. for after school shopping. You can also shop online or register for the ewallet at
www.scholastic.com/fairs
, then find my fair. Last day to shop is on Monday, November 8. If you have any questions, please contact Mrs. Jorgenson at
sjorgenson@baragaschools.org
.