Baraga Area Schools will be having their Kindergarten Registration on Friday, April 23rd. This will be an all day affair, so the Little Vikes and the Kindergarten classes will not meet this day. The teachers will be letting the parents know more about this. Please read the attached flyer and if you have any questions please give us a call.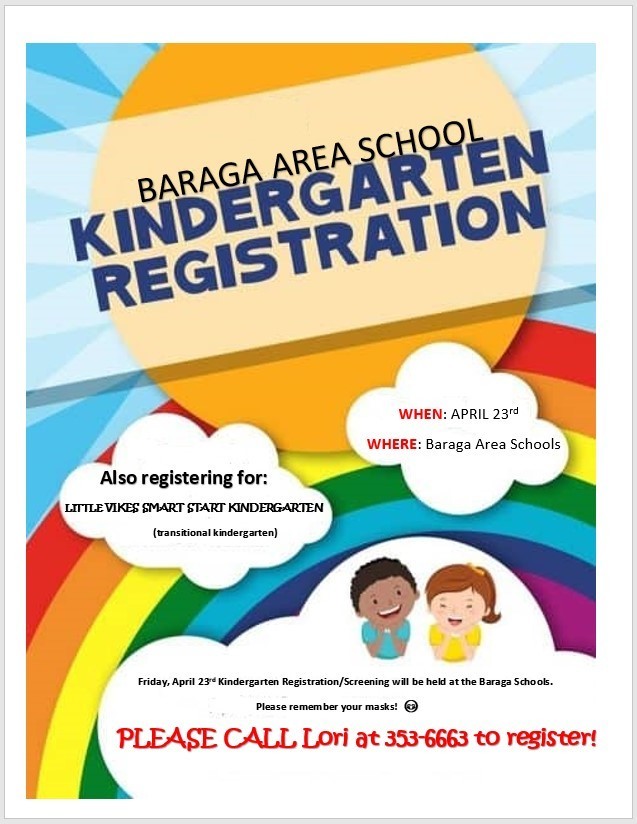 2021 Summer Youth Soccer registration is now open. Many of the life skills that players learn through soccer are beneficial in later life, how to form and build relationships, developing a sense of co-operation, and how to handle adversity are all key qualities that will benefit the players in adult life. Please visit HoughtonFC.com to register today for players 3 to 19 years old." Gratefully, Jen Bach Communications Director, Houghton FC

Vikings advance with an eight point victory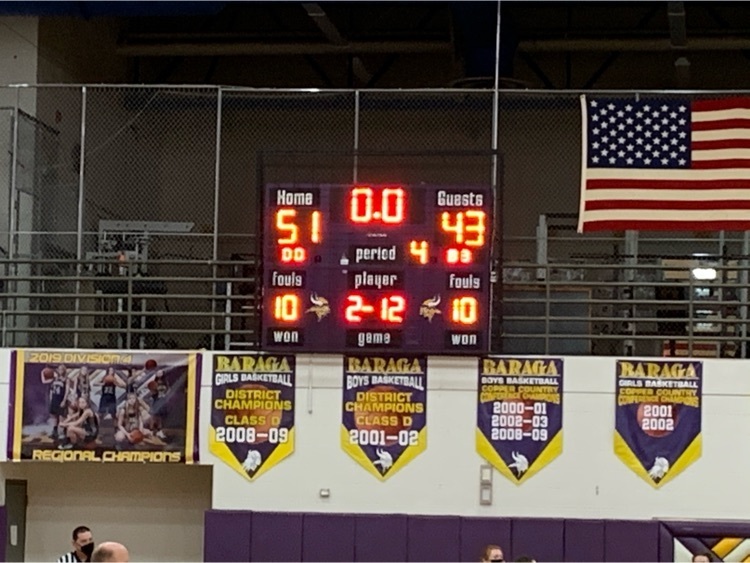 Vikings up by 10 with eight minutes to play

Baraga up by five at the half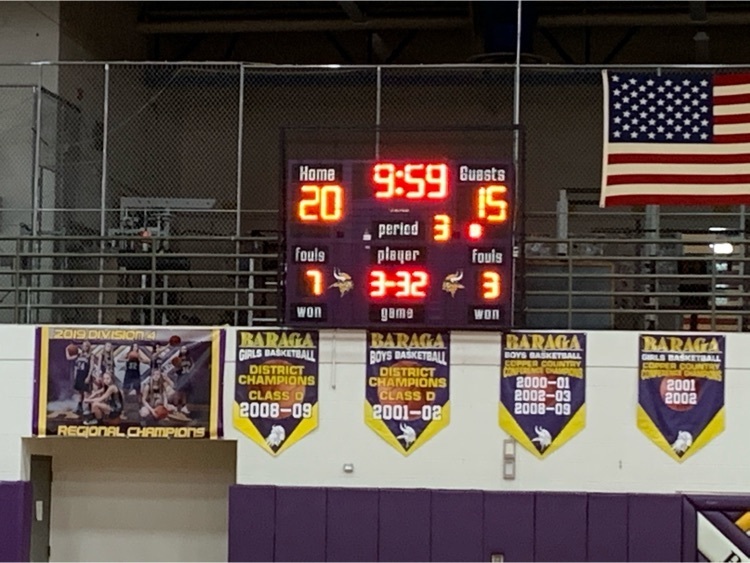 Baraga up by three after one quarter of action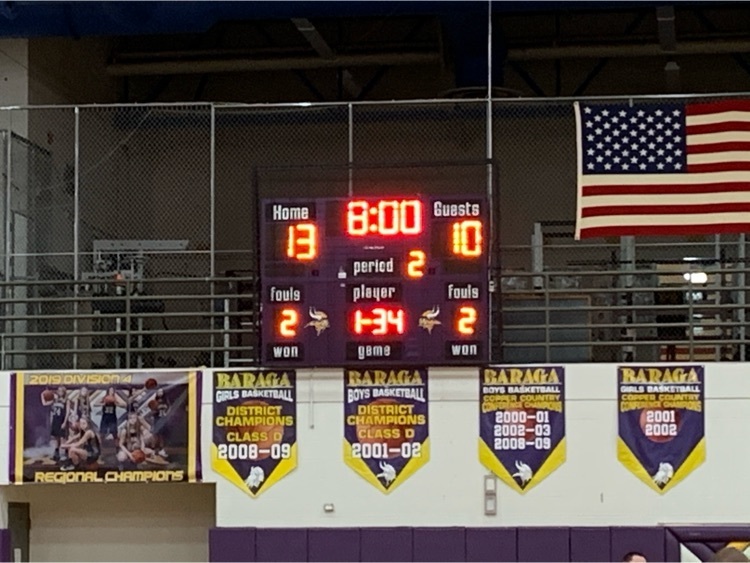 The car accident on February 24th brought some life changes to the Lamson family. With all the children back home, and Kayla in wheel chair, they needed a way for her to get into and out of the house. Mr. Filpus's Industrial Education classes from Baraga Area Schools stepped up to help out one of their own. The Computer Aided Drafting & Design class designed a ramp and helped to put together a materials list needed to build it. Other Industrial Education classes then used their expertise and tools to make the ramp and this week they delivered and installed it at the Lamson house.


The 2nd grade had homework this week, as the Easter Bunny gave them the assignment of babysitting some eggs he dropped off this week. They took them home each night and wrote in their daily baby book. Today the Easter Bunny returned and made them all honorary Easter Bunny helpers since they did such a great job raising their peeps.

The Little Vikes have been sitting in their eggs all week and today they hatched while they were at lunch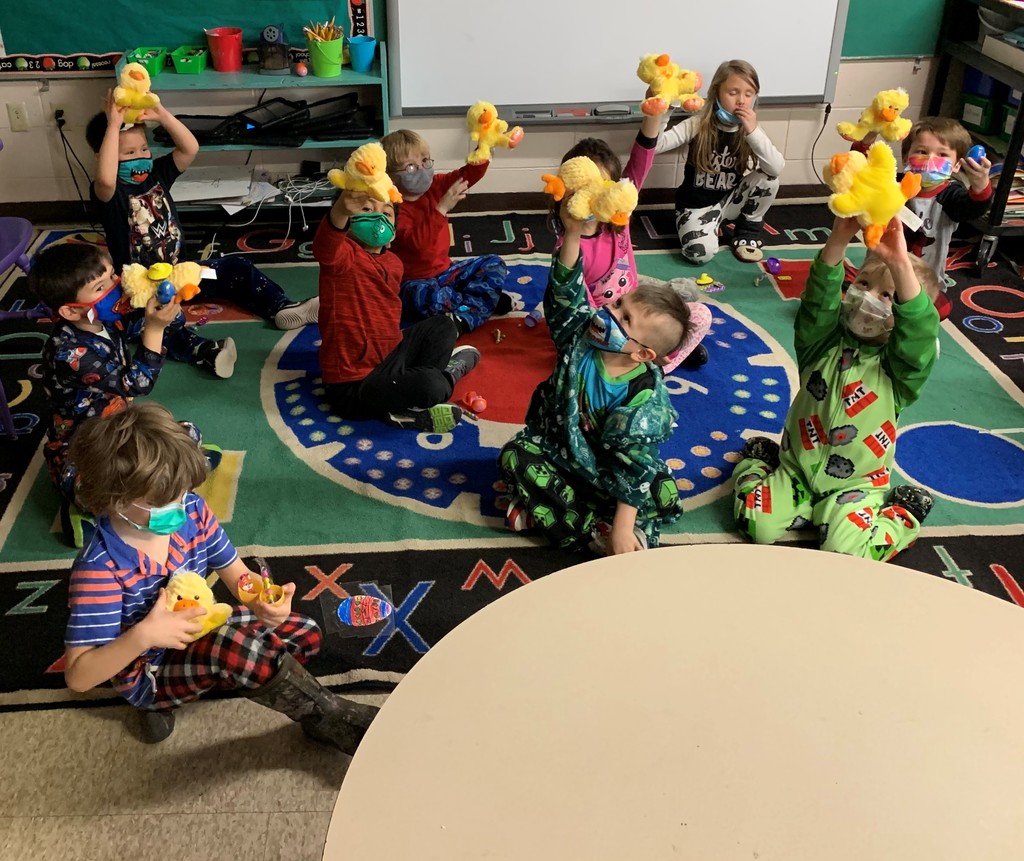 With the up-tick in Covid positives and with some students having to quarantine, there are many questions out there. The best place to get those answers is the Western UP Health Department and the number to call is 906-482-7382 and choose the covid prompt. More than likely you will have to leave a message, but I am told that the messages are checked often and calls are returned.

With Spring Break coming up, it might be a good idea to take home all of our masks and give them a good cleaning for the start of the 4th quarter. Might be a good idea for an Easter present as well, so new masks. Thanks and have a great break.

Dear Baraga Families, Baraga Area Schools would like to update parents and community members with the latest on COVID-19 issues. There seems to be an increase in the number of positive cases throughout the state. This up-tick in cases is also being seen in our region. Whether this is due to the new variant that seems to be hitting down state or not, we are seeing a rise in positive cases here in Baraga County. Baraga Schools has had two positive cases, one in the elementary and one in the high school. We do not know the origin of these cases. The school has followed the guidelines set by the local and state health departments, including notifying all close contacts. We will continue to follow the guidelines and still feel that schools are one of the safest places for students. Please help keep our school open during these challenging times and thank you for your continued support. Stay safe, Richard Sarau, Superintendent Baraga Area Schools

With Spring Break right around the corner, Baraga Area Schools and 31 Backpacks are working together to ensure that our kids aren't hungry during their time away from school. Mrs. Rinkinen has been handing out food and other commonly needed household goods since yesterday and will continue until all of our students who have signed up for this previously, have been served.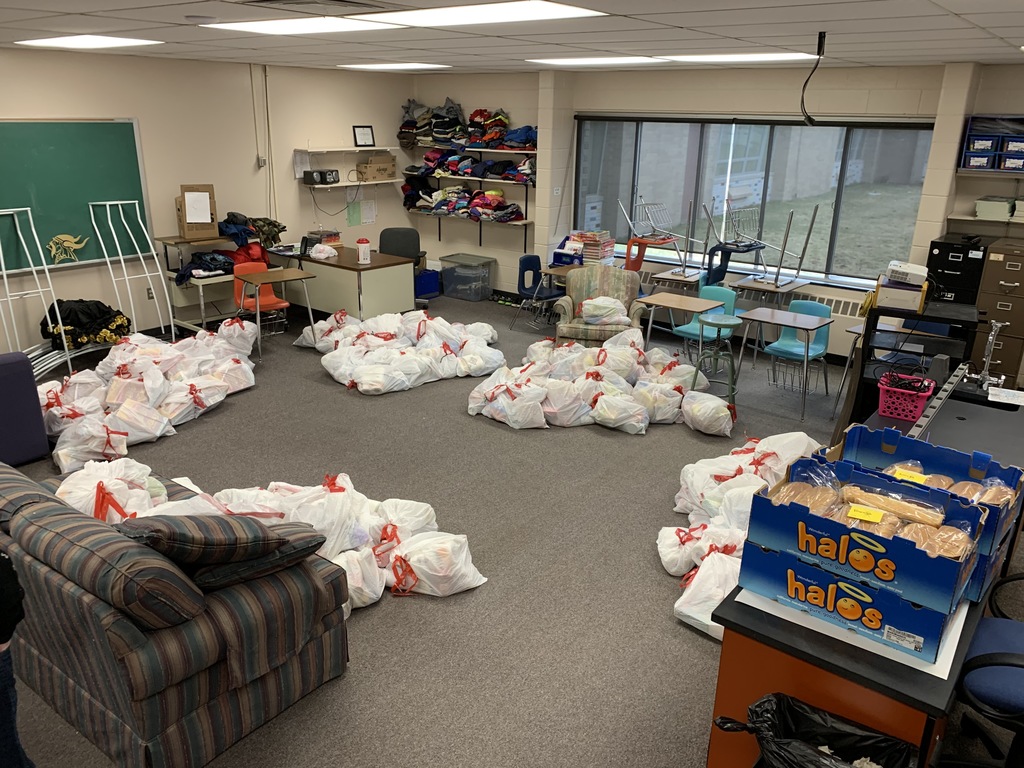 Dear Parents of current 6-7th graders, We are very excited to announce that we will be leading a select group of students and parents on an educational tour to Washington, D.C. and Mt. Vernon on August 4-7, 2022. Join us on: Tuesday, March 23rd - 6:00pm via Livestream for a short informational meeting where each traveler will be eligible for an Early Bird Scholarship of $300! To join the meeting, simply click this link:
https://vimeo.com/event/748079/d0485f81ae
To RSVP, click here:
https://forms.gle/w3RzLG9pUNfXhkj87
Check out this awesome video and see for yourself why we're so excited about this opportunity for our school, and click here for additional information on the meeting, itinerary, scholarship and more! For any other questions, feel free to email one of us at:
cgallup@baragaschools.org
or
arinkinen@baragaschools.org
Don't miss out, Christina Gallup & Amanda Rinkinen

If you play a role in the life of a middle school aged child, Guiding Good Choices is the class for you! Parents, grandparents, teachers, coaches, neighbors, and so many more can benefit from this program. Attached below is a flyer and summary for Guiding Good Choices, which is being offered virtually by Dial Help in collaboration with the Houghton/Keweenaw County CTC and NorthCare Network. This 6 session program will meet weekly on Thursdays, from 6:00-8:00 pm, starting on April 15, 2021. All class sessions will meet virtually over Zoom. Participants who complete all six classes will receive a $50 Visa gift card (1 per family). The training is FREE but registration is REQUIRED! To register, please visit:
https://docs.google.com/forms/d/e/1FAIpQLSdyKcclb4DYIN68jQKJwMrmjCM6lBT_OHwfSYCLtPDY0NMkXA/viewform?usp=sf_link
Thank you, Chris Schuldt Prevention Coordinator TOP Coordinator Dial Help, Inc.

March is reading month and Mrs. Warner is doing just that with our Little Vikes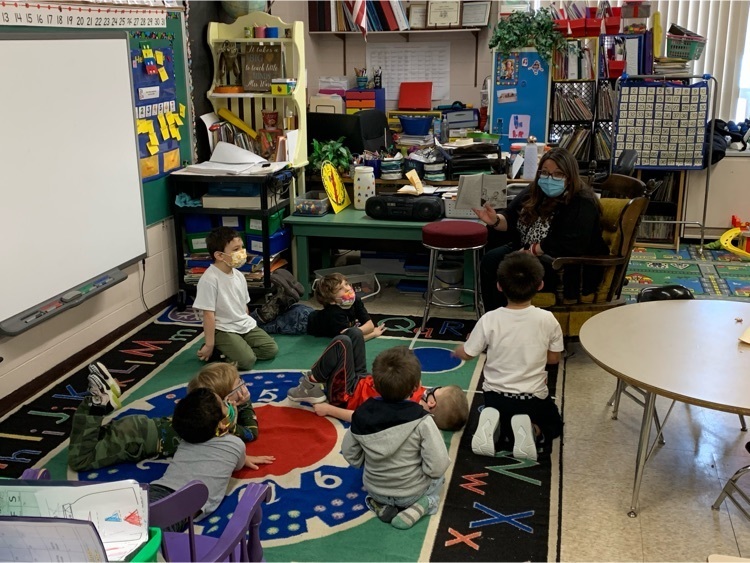 Attention: Mr. Dave Harris' bus #2 is running late today, 3/12/21. The Arnheim and Keweenaw Bay route is running 1 hour behind and the Baraga route is running 30 minutes behind. Sorry for any inconvenience this may cause.

Order your LAST YEAR'S 2019-2020 high school yearbook here (6th-12th grade). The 2020-2021 yearbook will be on sale later this spring, watch for that announcement. If you have any questions email
vklein@baragaschools.org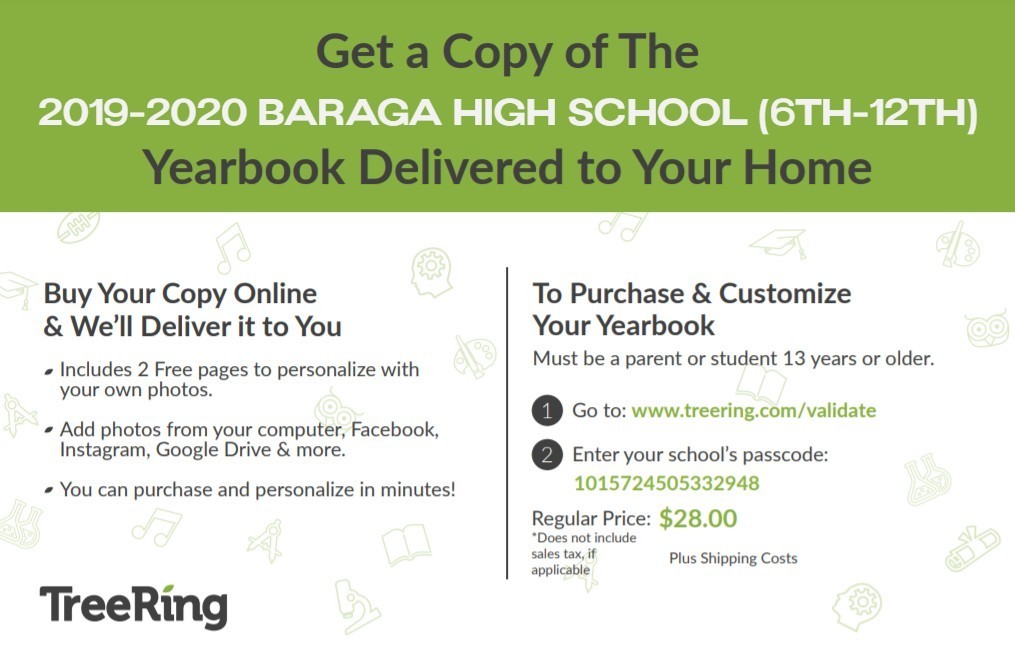 Due to roads not being 100% cleared yet Baraga Area Schools will have a two hour late start today Monday March 1st

Due to roads not being 100% cleared yet Baraga Area Schools will have a two hour late start for Monday March 1st